English
Rail transportation declines in the United States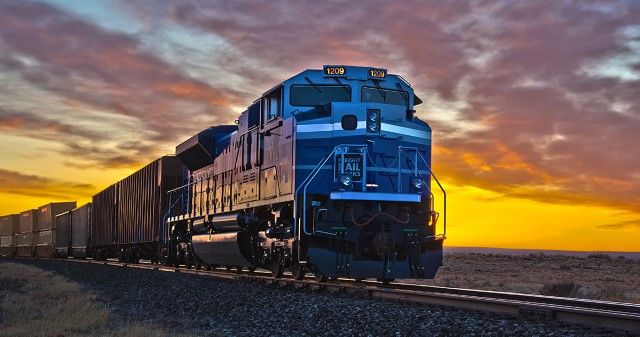 U.S. rail transportation during the first six months of 2022 was unfavorable compared with the prior-year period, the Association of American Railroads (AAR) reported.
On a year-over-year rate, total U.S. carload traffic decreased 0.1% and intermodal units decreased 6.2% for the year-to-date period through June 30, 2022.
Thus, combined U.S. traffic for carloads and intermodal units was down 3.5 percent from the prior year.
Overall, to refer a case in point, Koppers exposed that trends were mixed, with roadloads in some categories, such as automotive, providing generally positive indicators, while others, such as chemicals, were much weaker than at the beginning of the year.
Koppers is a leading integrated global supplier of treated wood products, wood preserving chemicals and carbon composites.
The U.S. freight railroad industry plays a vital role in the U.S. economy by transporting a wide range of goods and products across its borders, including its ports, ensuring that goods are traded competitively in the global marketplace.
In fact, railroads account for approximately one-third of U.S. exports by volume.
Rail Transportation
According to the Department of Commerce (DOC), U.S. industry relies on railroads to transport essential goods such as coal, automobiles, agricultural and food products, chemicals, and construction products, to name a few, that keep the economy running efficiently.
The AAR estimates that at least 42% of the cars and intermodal units that railroads transport, and more than 35% of railroad revenues, are directly associated with international trade.
Trade agreements, such as the recently implemented U.S.–Mexico–Canada Agreement (T-MEC), strengthen ties between trading partners and will aid economic recovery, the AAR believes.
Finally, AAR data indicates that U.S. rail traffic during 2021 was substantially higher than in 2020 for most categories.
Coal railcars were considerably higher than the previous year due to sharply higher natural gas prices, while motor vehicle railcars suffered as microchip shortages forced automakers to reduce production.