English
Ministry of Economy will coordinate consultations on USMCA panel with the US and Canada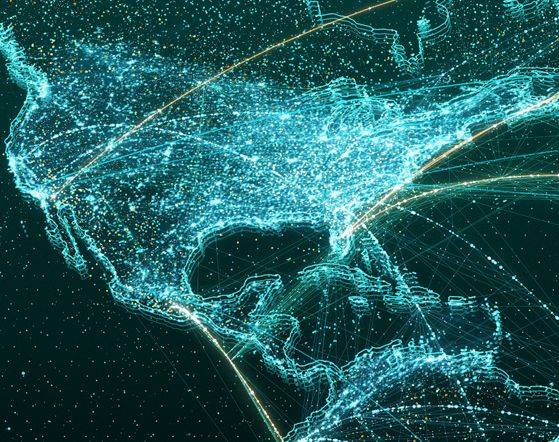 The Ministry of Economy informed that it will coordinate Mexico's energy policy consultations with the United States and Canada in the framework of the USMCA.
Since December 2018, according to the U.S. and Canadian governments' arguments raised on Wednesday, Mexico has pursued an energy policy focused on restoring the primacy of its state-owned electric utility, CFE, and its oil and gas company, Pemex.
Mexico has undertaken several measures to achieve this goal. For example, in March 2021, Mexico amended its Electric Power Industry Law to require its grid operator to prioritize the delivery to Mexico's grid of electricity generated by CFE over that generated by all private competitors, regardless of cost or environmental impact.
The Government of Mexico, through the Ministry of Economy, has received requests from its two trading partners for the initiation of Consultations by the Government of Canada regarding the Electricity Industry Act, pursuant to Article 31.2 (Scope of Application) and Article 31.4 (Consultations) of the USMCA.
Ministry of Economy
The consultations constitute the non-contentious stage of the general dispute settlement mechanism provided for in the USMCA.
As of this date, both governments have a period of 75 days to resolve the dispute during this stage. In the event that no mutually satisfactory agreement is reached on the correct application and interpretation of these provisions, Canada may request the establishment of a panel to decide on this matter.
The request for consultations submitted by the Government of Canada contains certain common elements with the request submitted by the United States, and Mexico will seek to maintain a coordinated process with both trading partners of the USMCA in order to discuss the scope of such requests.
The Ministry of Economy, in accordance with the current legal framework, is in charge of coordinating the State's defense in this procedure.
The Government of Mexico expresses its willingness to reach a mutually satisfactory solution during the consultation stage.
According to the U.S. government, Mexico has also taken, or is taking, actions or inactions, which are restricting the ability of private companies to participate effectively, if at all, in Mexico's energy sector.
These actions include, but are not limited to, delaying, denying or failing to act on applications for new permits or permit modifications; suspending or revoking existing permits; or otherwise blocking the ability of private companies to operate renewable energy facilities, such as wind and solar facilities, to import and export electricity and fuel, to store or transload fuel, and to construct or operate retail fueling stations.