English
Bimbo's main markets in China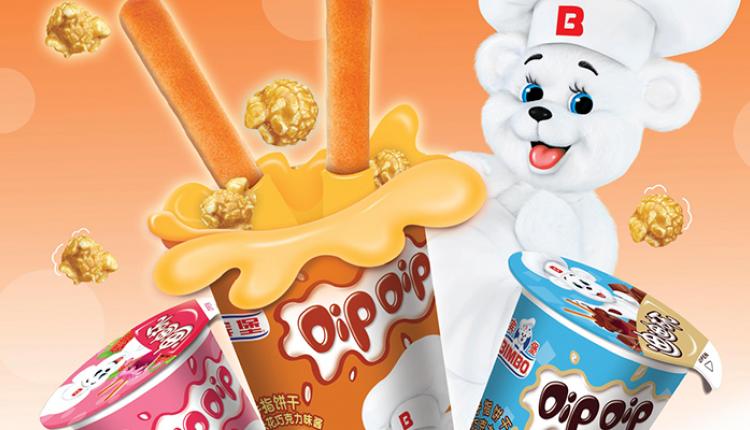 Grupo Bimbo's main markets in China are in Beijing, Tianjin, Hebei province, Shanghai and surrounding areas.
There, the company maintains a constant growth in the distribution channel adapted to the local market.
As a result of the development of the distribution network and products with long shelf life, Bimbo has been able to sell products in regions farther away than China.
Grupo Bimbo, as a pioneer in the boxed bread market, has developed new products, including sweet bean-filled rolls, meat enchilada stuffed bread, and Western-style products to meet the growing demand for international products in the daily Asian diet.
In China, the company is the second-largest player in the packaged bread category, according to Euromonitor market data. Bimbo China is headquartered in Beijing, China.
Main markets
Bimbo's net sales in Europe, Asia and Africa (EAA) during the second quarter of 2022 increased 7.4% in peso terms; excluding the exchange rate effect net sales rose 17.4%, reflecting price increases, volume growth and favorable product mix in almost all countries, particularly in Spain and Portugal, as well as the inorganic contribution from the acquisition of Medina del Campo in Spain.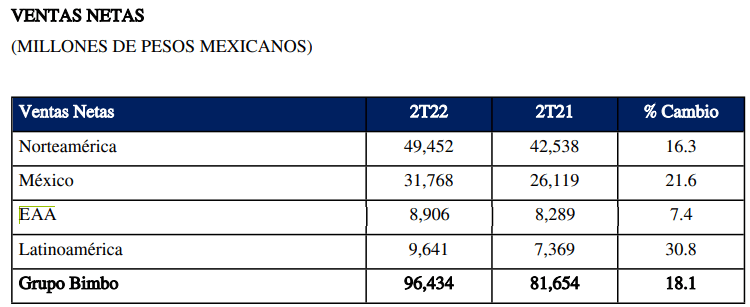 This was partially offset by a challenging environment in China related mainly to Covid-19 restrictions.
Grupo Bimbo has operated in Asia since 2006 through its subsidiary Bimbo China, through the production and distribution of boxed bread, pastries, cookies and fast food, among others, mainly under the Bimbo and Mankattan brands.
So far, Bimbo's operations in Asia have grown through acquisitions.
On June 29, 2018, the company completed the acquisition of Mankattan, the second most relevant player in the bakery industry in China in terms of sales.
As a result of this acquisition, there are three bakeries in China focused on branded products.
Makattan is engaged in the production and distribution of packaged bread, cakes, buns and yudane (a Japanese-style sandwich bread), among other products, which are distributed through traditional and modern channels to customers.
Makattan has a presence in the Beijing, Shanghai, Sichuan and Guangdong markets, along with the surrounding areas.
This acquisition complemented existing operations in China in terms of product portfolio and distribution channels.
It also represented an opportunity to create important synergies, especially in northern China, by optimizing the supply chain to better serve consumers.