English
World corn consumption will continue to increase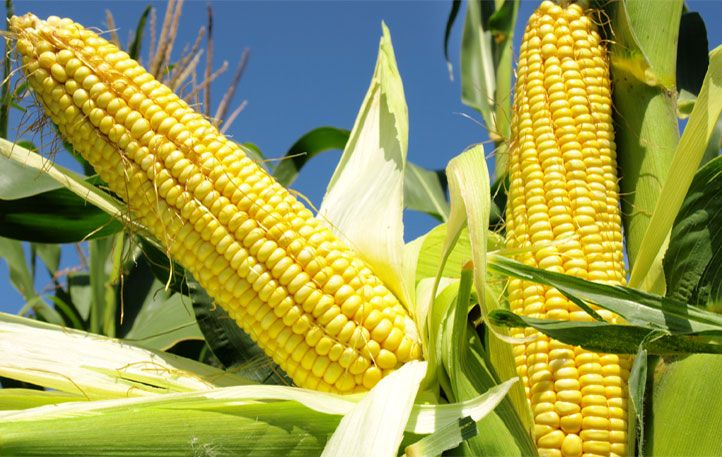 According to the U.S. Department of Agriculture (USDA), world corn consumption has increased just over 607% from the 1960/1961 crop year to the 2022/2023 season.
The growth in consumption is the result of a combination of many factors including world population growth, which, according to the U.S. Census Bureau, is estimated to reach 9.7 billion by 2050; a growing global middle class that is increasing demand for protein and meat products worldwide and most significantly in developing countries; and the increased use of biofuels, including ethanol in the United States.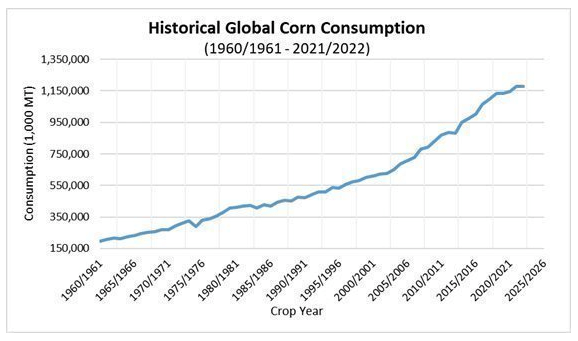 Teucrium Commodity Trust indicates that global corn consumption can fluctuate from year to year due to a variety of reasons that may include, but are not limited to, economic conditions, global health concerns and international trade policy.
Corn is a commodity that is widely used around the world, so any contraction in consumption may only be temporary, as has been the case historically.
Although global corn consumption has increased during the 1960/1961-2022/2023 period, so has production, driven by increases in planted acres and yields per acre.
However, according to the USDA and the United Nations, future growth in planted acres and yields may be inhibited by declining land productivity and lack of infrastructure and transportation.
World corn consumption
In addition, agricultural crops, such as corn, are highly dependent on weather conditions for their yields and are therefore susceptible to changing weather patterns.
Also, given current production/consumption patterns, nearly 100% of all corn produced in the world is consumed, leaving minimal overstocks if production problems arise.
The United States is the world's leading producer and exporter of corn.
For the 2022-23 crop year, USDA estimates that the United States will produce approximately 31 percent of all corn worldwide, of which about 17 percent will be exported.
By 2022-2023, according to USDA's July 12, 2022 reports, global consumption of 1,186.28 million metric tons (MMT) is expected to be slightly higher than global production of 1,185.90 MMT.
If global corn demand does not match global supply, this may have an impact on corn prices.
In addition to the United States, the world's major corn exporters are Argentina, Brazil, Russia, South Africa and Ukraine.
In contrast, the main importing countries are Mexico, Japan, the European Union, South Korea, Egypt and parts of Southeast Asia. China's production, at 271 MMT, is approximately 9% lower than its domestic consumption.