English
Wheelchairs: China is the world's largest exporter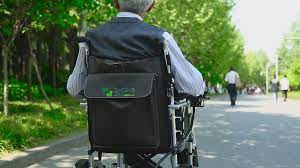 The People's Republic of China has been the world's largest exporter of wheelchairs from 2016 to 2020, according to data the United Nations.
Moreover, the value of China's wheelchair exports has increased at a Compound Annual Growth Rate of 4.2% from approximately $538.5 million in 2016 to approximately $634.8 million in 2020.
In particular, the United States was China's largest export destination, accounting for 26.7% in terms of value, followed by Japan (9.7%), United Kingdom (6.3%), Germany (4.9%) and Australia (2.7%) in 2020.
The drop in export value in 2020 was mainly due to the downturn in the global economy, which was affected by the Covid-19 outbreak in 2020 and thus demand declined.
Jin Medical International highlights that thanks to the research and development (R&D) capabilities of China's healthcare and medical device enterprises, a wide variety of power wheelchair products were developed to meet the various needs of end users.
In 2020, electric wheelchairs accounted for about 62.3% of the sales value among all types of wheelchairs.
With the integration of other intelligent functions, such as voice control and obstacle avoidance, Jin Medical International referred that electric wheelchairs are expected to become more popular in the PRC.
Wheelchairs
By the end of 2025, the total sales value of wheelchairs in the PRC is expected to reach about US$4.29 billion, while the market for power wheelchairs is estimated to reach about US$2.92 billion, representing steady annual growth rates of 14.6% and 16.6%, respectively, between 2021 and 2025.
Looking forward, as the unit price of wheelchairs is relatively lower in the PRC compared to other countries due to its relatively low labor costs and logistics expenses, the value of wheelchair exports in the PRC is expected to continue to increase in the coming years, which is projected to reach approximately $943.7 million by the end of 2025, representing a Compound Annual Growth Rate of 7.8% during 2021 to 2025.