English
UNCTAD recommends lower speed limits for cars and trucks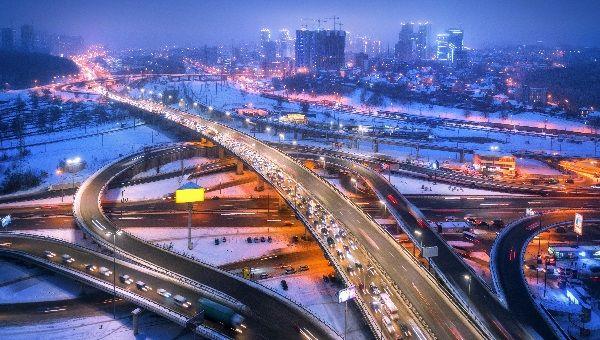 The United Nations Conference on Trade and Development (UNCTAD) recommended reducing speed limits for cars and trucks.
Nearly 60% of the world's oil supply is consumed by the transportation sector.
In the short term, according to UNCTAD, demand can be reduced by lowering speed limits on cars and through carpooling, increased use of public and rail transport where available, and avoidance of travel, especially that involving air travel.
These behavioral changes may seem minor, but analysis by the International Energy Agency (IEA) has found that, in the short term, a reduction in the speed limit for cars and heavy trucks by 10 km/h on highways would save about 290,000 and 140,000 barrels of oil per day, respectively.
Speed limits
UNCTAD stresses that this is not politically unfeasible; during the 1973 oil crisis, many countries introduced lower speed limits, such as the United States, and the use of temporary speed limits, to combat pollution and ensure road safety, is not uncommon.
Moreover, in the short term, efficient driving measures for freight delivery can save some 320,000 barrels of oil per day; to be effective, these measures must be accompanied by strong public awareness campaigns. At the same time, the agency adds, where possible, teleworking should also be promoted and encouraged.
Other measures
UNCTAD noted that cooling accounted for 17% of energy demand in buildings in 2018; this figure is growing rapidly and could triple by 2050.
Immediately available tools to reduce cooling energy demand include the installation of cool roofs (i.e., surfaces with a lighter color to reflect more solar energy in the visible spectrum) and nature-based solutions that do not require the use of energy.
In addition, UNCTAD reported that reducing the set-point temperature by 1°C can reduce the energy consumption of an air conditioner by up to 10 percent.
Immediate price support for low-income consumers to accelerate the adoption of efficient fans, chillers and air conditioners can reduce energy costs and provide a range of social benefits, as well as an economic stimulus for retrofitting in buildings to promote clean and efficient cooling.
Finally, efficient and climate-smart cold chains and the use of new refrigeration technologies can reduce refrigeration costs, reduce food waste and increase farmers' incomes.