English
U.S. Vehicle Production Grows in North America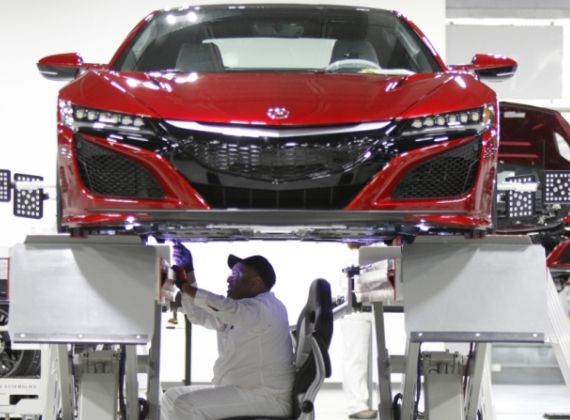 In 2021, U.S. motor vehicle production of cars and light trucks exceeded 13.1 million units, reaching 69% of total North American production.
This is the highest percentage of North American production in a decade, noted the American Automotive Policy Council (AAPC).
Thus, according to the AAPC, it is important to appreciate the enormous role that the automotive industry plays in the North American economy and in trade between the parties to the Mexico–U.S.–Canada Agreement (USMCA).
The following production, sales and employment data highlight the enormous economic and employment impact of the U.S. and North American automotive sector.
On the one hand, U.S. automotive manufacturing output (over $637 billion in 2020) accounted for 11.5% of total U.S. manufacturing output.
Likewise, also in 2021, U.S. sales totaled 15.1 million vehicles, representing about 85% of total North American sales, a consistent level for more than a decade.
The industry is directly and indirectly responsible for 10.3 million U.S. jobs (more than 8% of total U.S. private sector jobs).
Vehicle Production
The AAPC believes that the automotive sector's impressive job-generating capacity (i.e., a job multiplier of 11) stems from its long and exceptionally complex supply chains, with forward and backward links that begin with commodities, such as steel and aluminum, and end at the more than 16,600 dealerships located in all 50 U.S. states.
The AAPC represents the common public policy interests of U.S. automakers Ford Motor Company, General Motors Company and Stellantis.