English
TSMC gains market share in the semiconductor market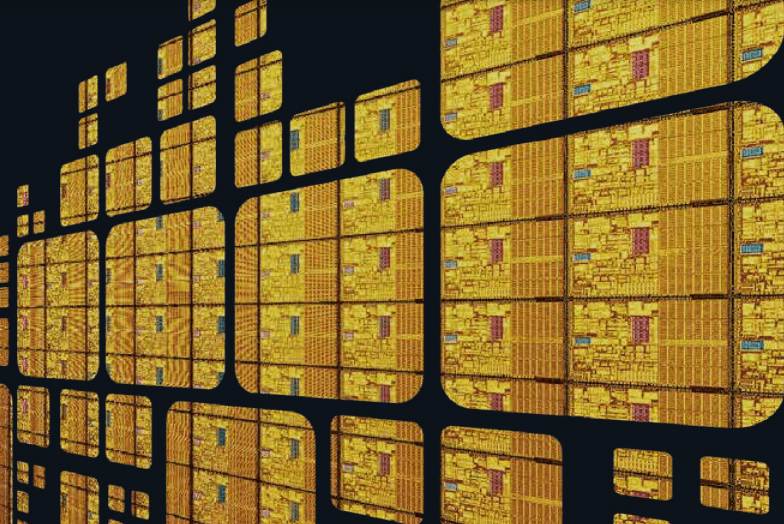 Taiwan Semiconductor Manufacturing Company Limited (TSMC) increased its share of global semiconductor chip production.
In 2021, TSMC produced 26% of global semiconductor production value, excluding memory, up from 24% the previous year.
As a foundry, the company manufactures semiconductors with its manufacturing processes for its customers, based on proprietary integrated circuit designs provided to it.
TSMC offers a wide range of wafer fabrication processes, including processes for making complementary metal oxide logic (CMOS), mixed-signal, radio frequency (RF), integrated memory, bipolar complementary metal oxide mixed-signal (BiCMOS, which uses CMOS transistors together with bipolar junction transistors) and others.
Its customers include many of the world's leading semiconductor companies, from fabless semiconductor companies and system companies to embedded device manufacturers, including Advanced Micro Devices, Broadcom Limited, Intel Corporation, MediaTek, NVIDIA Corporation, NXP Semiconductors, OmniVision Technology, Qualcomm and Renesas Electronics Corporation.
The company currently operates one 150 mm wafer fab, six 200 mm wafer fabs, five 300 mm wafer fabs and four advanced backend fabs.
Its corporate headquarters and seven of its fabs are located in the Hsinchu Science Park, two fabs are located in the Central Taiwan Science Park, four fabs are located in the Southern Taiwan Science Park, one fab is located in the United States, one fab is located in Shanghai and one fab is located in Nanjing.
TSMC
In sum, its corporate headquarters and seven factories in Hsinchu occupy plots of land totaling approximately 814,355 square meters.
The company has leased these plots from the Hsinchu Science Park Administration under agreements to be renewed between December 2026 and December 2040.
On the one hand, TSMC China owns the rights to use the 369,087 square meter land in Shanghai, where Factory 10 and related offices are located.
TSMC Nanjing owns the land use rights of 453,401 square meters in Nanjing, where factory 16 and related offices are located.
On the other hand, TSMC Arizona Corporation owns a land parcel of approximately 4 million 775,885 square meters in the State of Arizona, where Fab 21 and related offices will be located.
Other than certain leased equipment located on the test sites, the company owns all of its factory buildings and equipment.