English
Top 5 products exported by LAC to China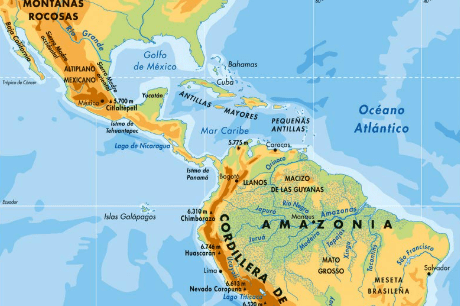 Between 2020 and 2022, the five main products exported by Latin America and the Caribbean (LAC) to China (soybeans, copper and iron ore, oil and copper cathodes) accounted for 67% of the region's total exports to that country.
According to ECLAC, all the countries in the region export significantly fewer products to China than to the United States, the European Union and the regional market itself.
The country that exports the greatest variety of products to China is Brazil, followed at a great distance by Argentina, Chile and Mexico.
Because of their composition, exports to China have a larger environmental footprint per dollar exported than those to other markets, which is reflected in their net greenhouse gas emissions and water use intensity.
Exported products
Between 2000 and 2022, 93% of the region's exports to China came from South America; three countries (Brazil, Chile and Peru) accounted for 82% of shipments.
Mexico accounted for 6%, while the Caribbean and Central America accounted for less than 1%.
Within the region, Mexico is the main importer from China, with 38% of the total.
South American countries accounted for 52%, followed by Central America (7%) and the Caribbean (3%).
With the exception of Brazil, Chile and Peru, the region and its various subregions have a persistent trade deficit with China.
Mexico's deficit stands out for its large size and growing trajectory.
Mexico has a production and export profile similar to that of China, so that they compete in a wide range of industrial segments.
ECLAC also reports that China is one of the two main export markets for 10 countries in the region, most of them South American.
In the three-year period 2020-2022, it will account for an average of 30 to 37% of total exports of goods from Brazil, Chile and Peru.
In contrast, it still remains in secondary positions as a destination for shipments from Central America (except Panama) and the Caribbean.
In contrast, China is among the top three suppliers of 26 countries in the region.