English
Top 16 Mining Mergers and Acquisitions in Mexico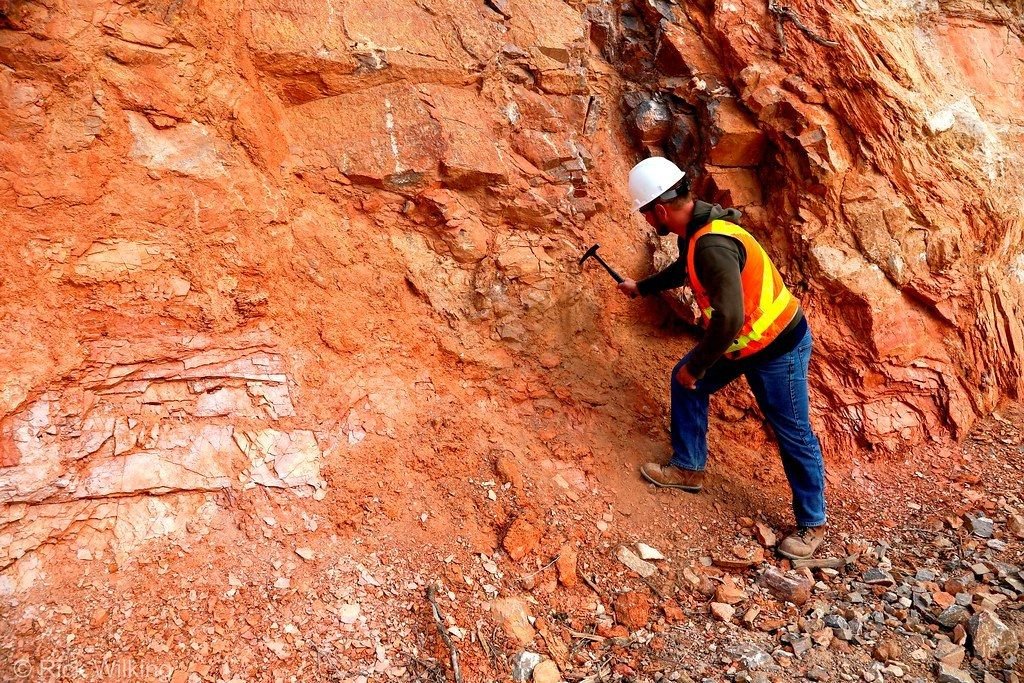 Camimex highlighted the top 16 mining mergers and acquisitions in Mexico during 2021, based on data from Seale & Associates.
Overall, Seale & Associates recorded 149 transactions, representing an increase in volume of 22.1% over 2020.
The total announced value of transactions was $7.5 billion. The industrial sector led M&A activity in 2021, with 25 announced transactions, representing 16.7% of total transactions in the period.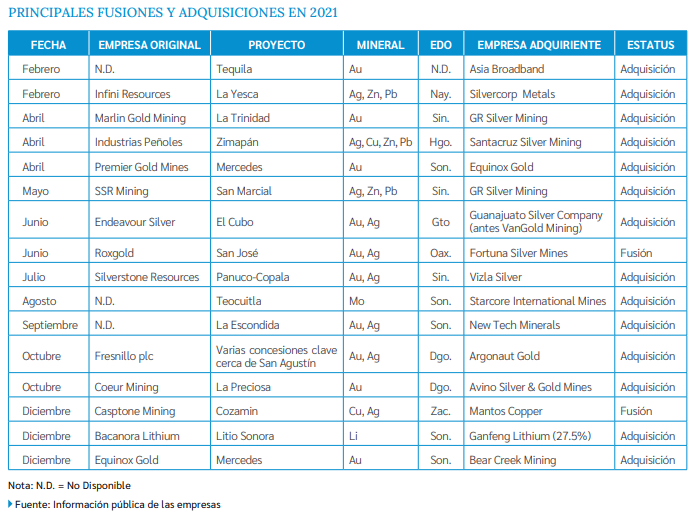 Particularly, the mining industry, in second place, had 23 deals and a 15.4 percent share.
Mergers and Acquisitions
The following transactions stood out:
Santacruz Silver Mining reported in March that its subsidiary "Carrizal Mining" entered into a definitive agreement with Minera Cedros, owned by Industrias Peñoles and acquire the "Zimapán" property and related assets in Zimapán, Hidalgo, for US$20 million.
In April, the Canadian company Equinox Gold concluded negotiations to acquire its fellow Canadian company Premier Gold Mines and subsidiaries for 484.4 million dollars. Both companies had entered into a definitive agreement in December 2020.
Endeavour Silver announced in April the closing of the sale of the "El Cubo" gold and silver mine in Guanajuato to VanGold Mining Corp. (now Guanajuato Silver) in exchange for US$15 million in cash, shares and promissory notes.
In May, GR Silver Mining announced that it completed the 100% acquisition of Marlin Gold Mining from Mako Mining Corp. GR Silver now owns the "La Trinidad" open pit gold mine in Sinaloa, which ceased operations in 2019; as well as 12 highly prospective concessions.
In November, Canada's Capstone Mining and Chile's Mantos Copper, led by British investment firm Audley Capital Advisors and Orion Mine Finance, closed a deal to merge to form a new Americas-focused copper producer called Capstone Copper.
Mexico
The mining industry in Mexico is a strategic sector that generates value for the national economy, drives the development and wellbeing of 696 communities where its operations are located.
In 2021, the country positioned 17 minerals in the top 10.
The sector's contribution to the Gross Domestic Product (GDP) was 2.5% of the national GDP and 8.6% of the industrial GDP in 2021, being one of the five industries that contribute the most to this item.
Thus, Mexican mining recorded a growth of 7.1%, one of the most dynamic rates of all productive activities.