English
Top 10 importers of creative goods in the world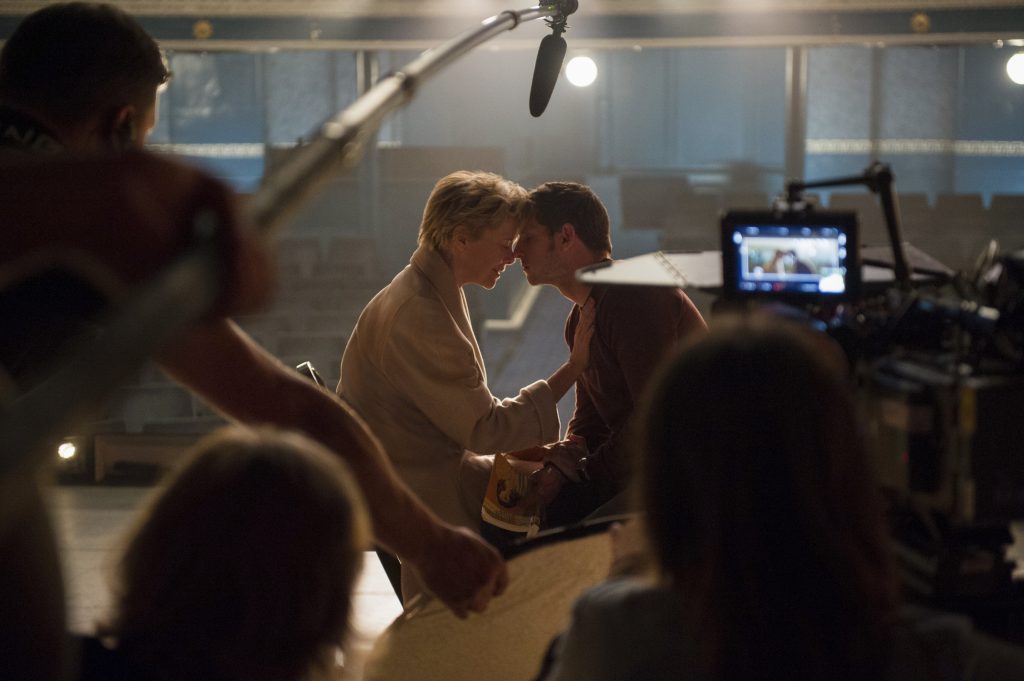 The world's largest importers of creative goods account for nearly two-thirds (63%) of global imports of creative goods, according to a report by the United Nations Conference on Trade and Development (UNCTAD).
In 2020, the United States was by far the largest importer of creative goods ($108 billion), followed by Hong Kong ($30 billion) and Germany ($30 billion).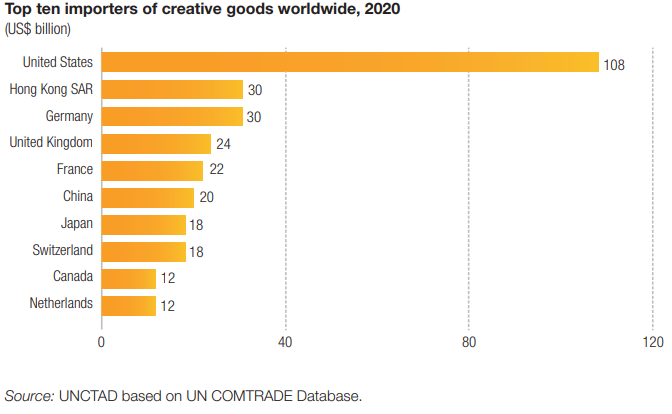 The list of the world's top 10 importers of creative goods in 2020 features five economies from Europe, three from Asia and two from North America.
In 2010, China had the world's largest trade surplus in creative goods.
This trend continued and increased from $91.5 billion in 2010 to $149.4 billion in 2020 due to a significant increase in exports.
The United States recorded the largest trade deficit in creative goods. It increased from US$51.1 billion in 2010 to US$75.7 billion in 2020.
Also, UNCTAD indicated that major movements between 2010 and 2020 include the Republic of Korea and Poland becoming major net exporters of creative goods, while Hong Kong, Germany and Saudi Arabia become major net importers.
Importers
Developing economies are net exporters, while developed economies are net importers of creative goods.
Both Least Developed Countries (LDCs) and Small Island Developing States (SIDS) are net importers, but while the trade balance improved in LDCs, it deteriorated in SIDS.
The notion of creativity and creative economy is evolving. The definition of creativity is based on the interaction between human creativity, ideas, intellectual property, knowledge and technology, while the creative economy encompasses all industries that depend on creative activities.
Moreover, the concept of the creative economy is closely linked to the "knowledge economy," a key driver of endogenous growth through investment in human capital.
UNCTAD defines creative industries as cycles of creation, production and distribution of goods and services that use creativity and intellectual capital as their main inputs.
They comprise a set of knowledge-based activities that produce tangible goods and intangible intellectual or artistic services with creative content, economic value and market objectives.
The creative economy offers a feasible development option for all countries and, in particular, for developing economies. More data and innovative, multidisciplinary policy responses are needed to enhance the development impact of the creative sector.