English
Seafarers' crisis complicated maritime transportation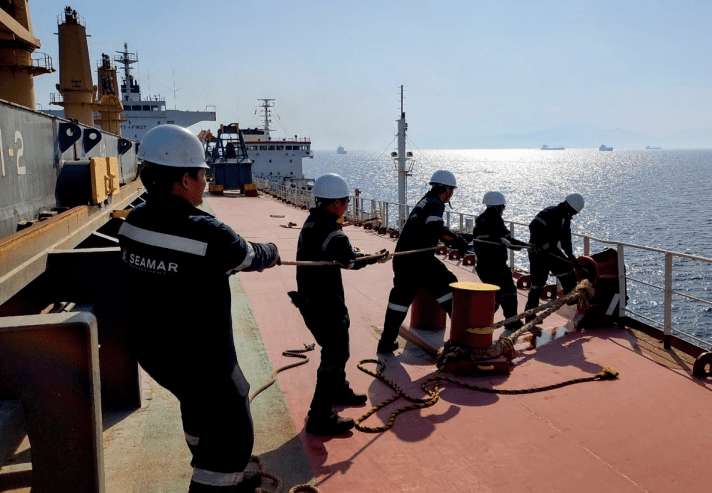 The seafarers' crisis resulting from the Covid-19 pandemic complicated shipping operations worldwide.
Due to the blockade, border closures and other restrictive measures, as many as 250,000 seafarers remained on board ships beyond their contracts or were unable to board new ships in 2021, disrupting crew changes and transfers, the U.S. International Trade Commission (USITC) said.
With the pandemic-induced disruption in maritime industry manufacturing, new ship deliveries were down 12% in 2020.
Even with the increased use of second-hand vessels, the tight supply of ships contributed to the shortage of shipping equipment, and limited the expansion of global shipping capacity during 2021.
Seafarers' crisis
In the midst of this issue, one case in point is Pangaea Logistics Solutions. Containment measures and quarantine restrictions adopted by many countries around the world have caused a significant impact on the ability to embark and disembark crew members and this company's own seafarers.
As a result, since the Covid-19 outbreak and through mid-March 2022, Pangaea Logistics Solutions has encountered certain lengthy delays and surrounding complexities in the embarkation and disembarkation of crew on its vessels, which has further resulted in increased operating costs and decreased revenues due to casualties associated with crew turnover and logistical complications related to supplying its vessels with spare parts or other supplies.
The Covid-19 pandemic seafarer crisis further complicated the operations of the global shipping industry.
During 2021, the global shipping industry also experienced historic port congestion in the United States, Asia and Northern Europe, which disrupted vessel schedules and punctuality. About 80% of global port congestion occurred in North America, most of it related to the Los Angeles-Long Beach port complex.
Maritime transportation
According to the USITC, delays and congestion associated with inland container transport by truck and rail, shortages of dock workers and short- and long-haul truck drivers, and lack of adequate storage capacity exacerbated long container processing times at ports.
Congestion at the world's major seaports tied up shipping capacity and contributed to container shortages.