English
Price of diesel fuel soars due to war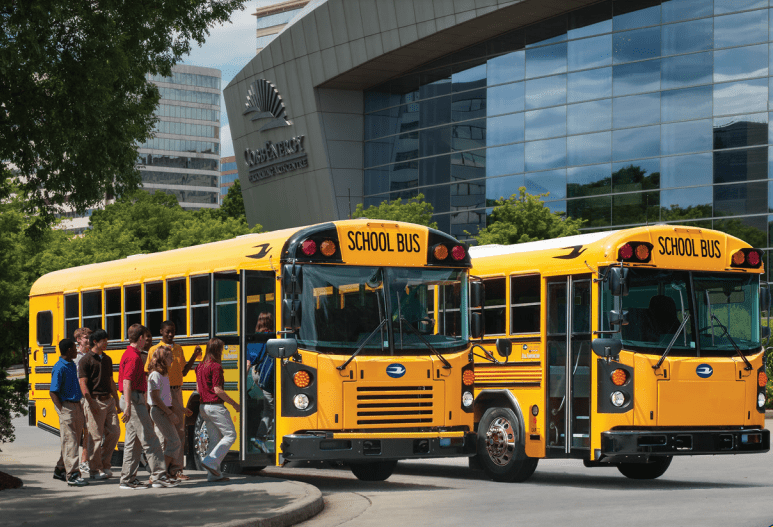 The price of diesel fuel soared as a result of Russia's invasion of Ukraine, noted Blue Bird Corporation, the leading independent designer and manufacturer of school buses.
Russia has historically been a major world oil exporter and many countries have stopped buying Russian oil in protest of the invasion and to comply with sanctions imposed by the United States and many European countries.
As a result, the oil supply disruption has significantly impacted the price of products refined from oil, such as diesel, which increased from $4.055 per gallon the week ending February 21, 2022 to $5.783 per gallon the week ending June 27, 2022, according to data from the Energy Information Administration.
This increase has significantly impacted Blue Bird Corporation both through the price suppliers charge the company to purchase inventory (as diesel impacts its cost of acquiring inventory used in the production of its goods) and the price the company pays for freight to deliver the inventory it purchases.
In addition, this increase was applied with very little lag, thus impacting gross profit and cash flows more significantly during the third quarter of fiscal 2022 than the increase in the cost of steel.
Diesel fuel
Blue Bird buses are sold through an extensive network of 50 U.S. and Canadian dealers who, in their territories, have exclusivity for their company's Type C and D school buses.
The company also sells directly to major fleet operators, the U.S. government, state governments and authorized dealers in several foreign countries. In FY2021, it sold 6,679 buses worldwide.
Specifically, Ukraine has historically been a major exporter of ferroalloy materials used in steelmaking, and the disruption in the supply of these ores resulted in a significant increase in the price of steel, which rose from $1,057 per ton in the third week of February 2022 to a high of $1,492 per ton in the third week of April 2022, before finally falling to an average of $1,078 per ton the last two weeks of June, according to the CRU index
Although the company has mitigated its direct exposure to steel prices by executing fixed-price purchase contracts for most of the significant amount of steel used in the manufacture of school bus bodies, many suppliers from which the company purchases steel-containing components have increased the price they charge the company to purchase such inventory, primarily during the latter part of the third quarter of fiscal 2022.