English
North American heavy truck production to stagnate in 2022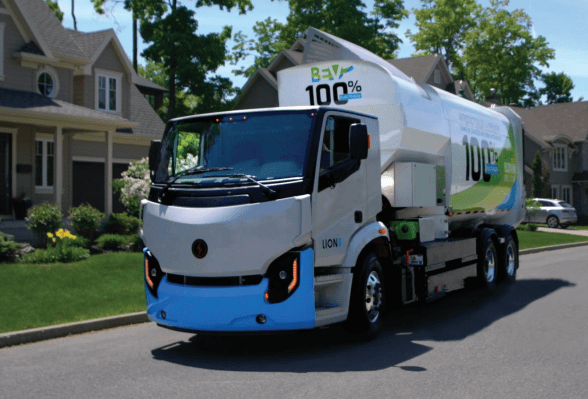 Heavy truck production in North America would stagnate in 2022 compared to 2021, according to forecasts from Dana Incorporated, an automotive company with 40,200 employees.
North American medium truck production experienced a 20% year-over-year decline between 2019 and 2020, primarily due to the Covid-19 pandemic.
Then, during 2021, production increased a modest 3% over 2020.
Now Dana's 2022 outlook is for production to be flat year-over-year.
Outside of North America, medium and heavy duty truck production in South America declined 22% in 2020 due to the pandemic and deteriorating economic conditions.
During 2021, production increased 76% over 2020 as the region recovered from the impact of the pandemic and the age of existing vehicles drove a replacement cycle for new trucks.
The outlook for South America is for a modest 4% decline in production from the previous year as local economic conditions remain relatively stable.
Unlike the rest of the world, Asia-Pacific, driven by China, did not experience lower truck production in 2020, but output declined 8% in 2021, as production coincided with lower demand, driven primarily by India, where recovery from the pandemic has been slower than in China.
Heavy truck
According to Dana, the outlook for 2022 in Asia-Pacific is for a 17% reduction in production from the previous year, as China experiences Covid blockages and the Indian market recovery remains slow.
Dana's core business is powertrains for medium and heavy trucks and buses, including the emerging market for hybrid and electric vehicles.
Its key regional markets are North America, South America (mainly Brazil), and Asia Pacific.
The Class 8 truck market in North America peaked at 345,000 trucks produced in 2019. Class 8 truck production in 2020 was 38% below record 2019 production due to normal cycle dynamics and the impact of the pandemic.
During 2021, Class 8 truck production increased 20% over 2020 as Covid-19 impacts diminished and the economy showed improvement.
The outlook for 2022 is for stronger demand, with production up 16% over the previous year, driven by the continued improvement in the economic outlook and cyclical growth.
Dana is one of the world's leading suppliers of power transmission and energy management solutions for vehicles and machinery.
From axles, transmissions to electrodynamic, thermal, sealing, and digital solutions, the company enables conventional, hybrid, and electric vehicle propulsion, supplying nearly every major vehicle and engine manufacturer in the world.
As of December 31, 2021, Dana operated in 32 countries and had 139 major facilities worldwide.