English
Natural gas prices: up 350% in Europe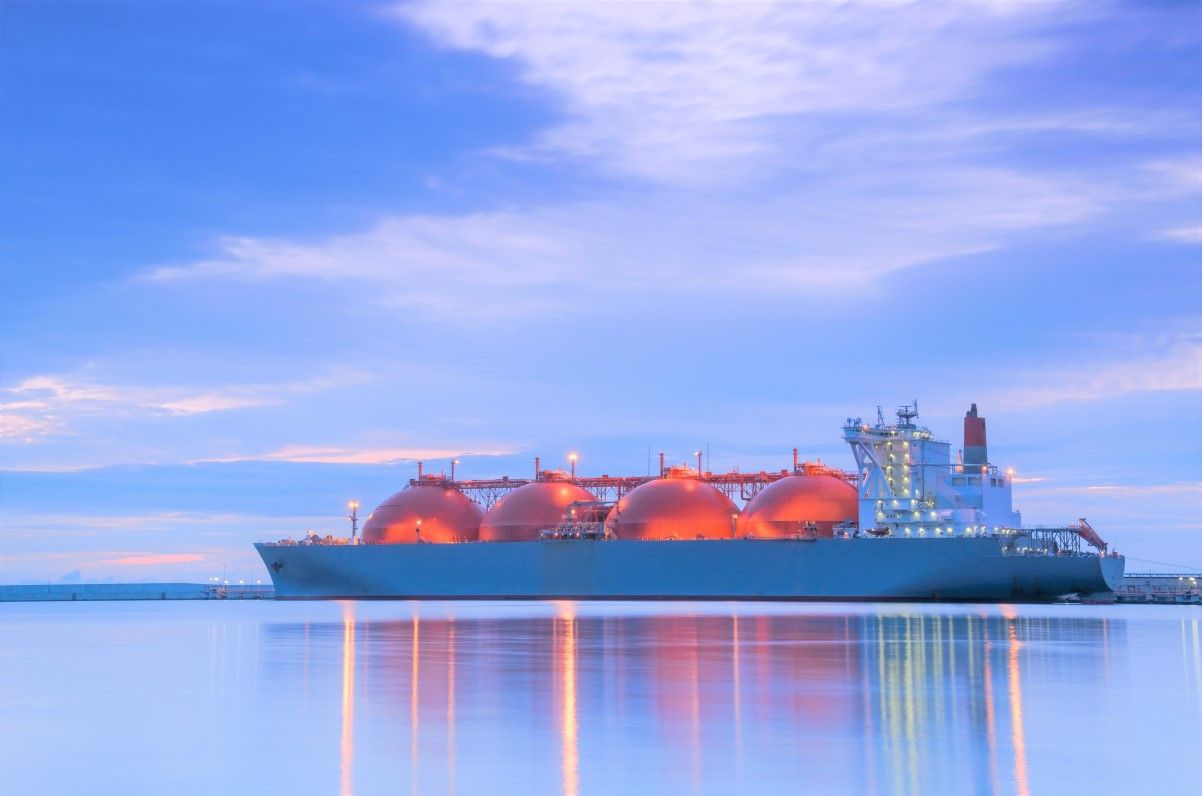 Natural gas prices have varied sharply between regions, with European prices up 350% year-on-year in August, the World Trade Organization (WTO) highlighted in a report released Wednesday.
Meanwhile, U.S. prices rose 120% in the same month, but remained well below European levels ($8.80 per million BTU versus $70 in Europe).
European demand for liquefied natural gas (LNG) to supplement reduced supplies from the Russian Federation has also pushed up energy costs in Asia, where the price of LNG rose 87% in August.
Although gas prices in Europe have moderated recently, falling 34% between August 31 and September 23, they remain high by historical standards.
Oil prices have also retreated from recent highs, possibly indicating lower global demand rather than an improving supply situation.
Natural gas
In general, the Ukrainian crisis has pushed up commodity prices, particularly fuel, food and fertilizers.
The chart below shows global commodity price indices on the left and natural gas prices by region on the right.
In August, energy prices rose 78% year-on-year, led by natural gas, which rose 250 percent.
The 36% increase in crude oil prices over the same period was small by comparison, but still significant for consumers.
Primary commodity prices, January 2019-August 2022. Index 2019=100 and US$ per million Btu.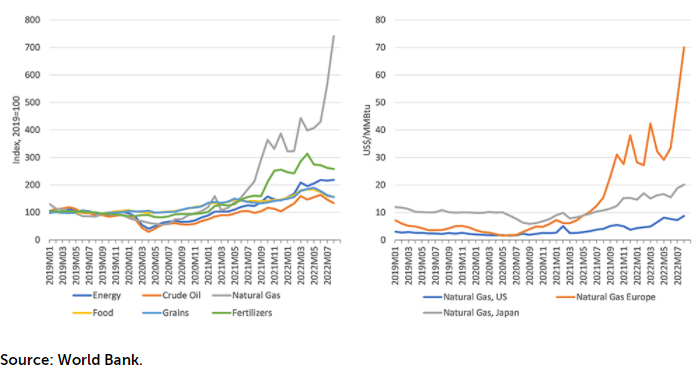 The WTO expects world merchandise trade volume to grow 3.5 percent in 2022 before slowing to 1.0 percent in 2023 (revised down from 3.4 percent).
On the other hand, the WTO estimates that world GDP at market exchange rates will increase 2.8 percent in 2022 and 2.3 percent in 2023 (revised down from 3.2 percent).
Trade and output will be weighed down by several related shocks, including the war in Ukraine, high energy prices, inflation and monetary tightening.
Other main points:
Merchandise exports of the CIS region fell 10.4% quarter-on-quarter in Q2 while imports plunged 21.7%.
The Middle East will have the strongest trade volume growth of any region in 2022 on both the export side (14.6%) and the import side (11.1%).
The value of merchandise trade in U.S. dollars was up 17% year-on-year in the second quarter of 2022.
Energy prices rose 78% year-on-year in August while food prices were up 11%, grain prices were up 15% and fertilizer prices were up 60%.