English
Mexico improves in gender gap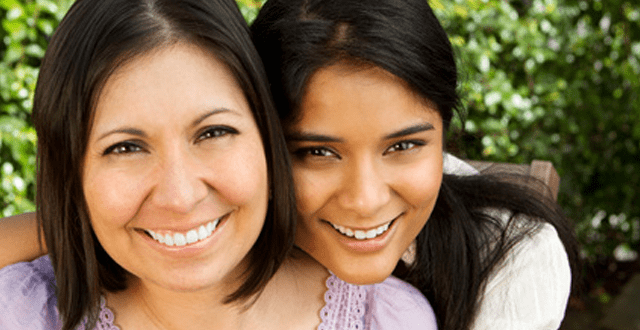 Mexico moved up three positions in global gender gap ranking to 31st, according to a World Economic Forum index.
Mexico, a country of 65 million women, has closed 76.4% of its gap by 2022 and recorded its highest parity score to date. With this, the country moves up three positions in the global rankings.
The sub-index driving Mexico's results is primarily Political Empowerment and, specifically, parity at the parliamentary level.
Mexico Results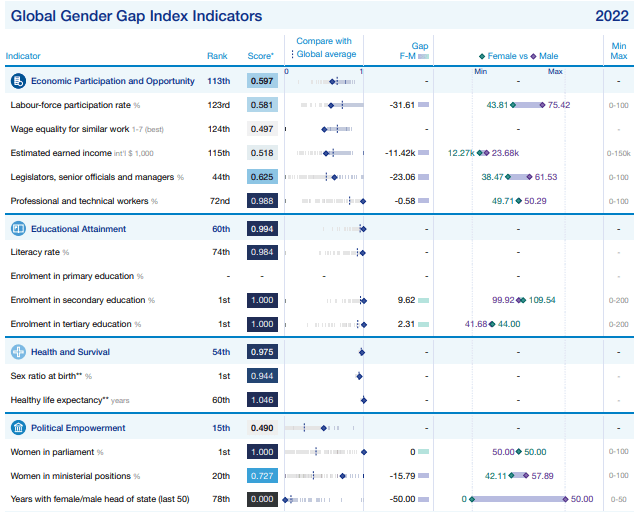 Likewise, the Health and Survival sub-index shows no change, although data was not available for one of the two indicators considered.
In Educational Attainment, Mexico's sub-index score has declined since 2016, despite the latest editions reporting parity in secondary and tertiary enrollments.
Finally, in Economic Participation and Opportunity Mexico scored 0.597, continuing an upward trend in gender parity since 2018.
Gender Gap
In 2022, women accounted for a slightly smaller share of professional and technical workers, which nevertheless remains close to parity at 0.988.
The share of female legislators, senior officials, and managers increased by 2.5 percentage points.
Estimated earnings decreased for both men (-10.3%) and women (-8.1%), which reduced the gender gap in this indicator by -1.2 percentage points, but because of the overall reduction in earnings.
However, it is important to note that women's income is only half of men's estimated income in 2022, meaning that there are still significant economic barriers to gender parity.
There are three basic concepts underlying the Global Gender Gap Index, which form the basis of how the indicators were chosen, how the data are treated, and how the scale can be used.
First and foremost, the index focuses on measuring gaps rather than levels. Second, it captures gaps in outcome variables rather than gaps in input variables. Third, it ranks countries in terms of gender equality rather than women's empowerment.