English
Mayan Train: CFE and electrification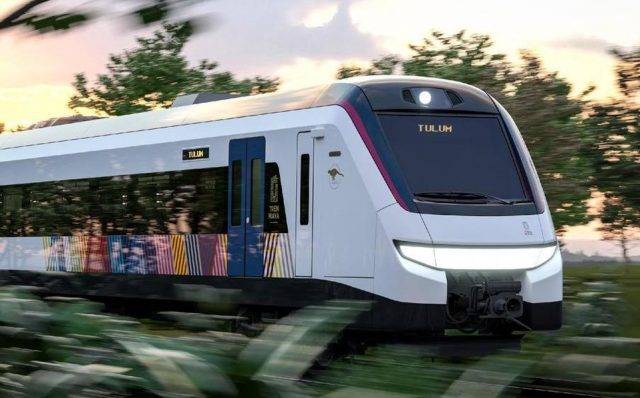 The Mayan Train electrification project in Mexico consists of 53 works (45 connection and traction works and 8 reinforcement works), of which 43 are electrical substations and 10 are transmission lines.
In total, they add up to a transformation capacity of 830 MVA and a compensation capacity of 115 MVAr, requiring the installation of 139 feeders and the construction of transmission lines, with a total length of 188.46 C-km.
These works represent an investment of US$329.35 million.
The Mayan Train is a project aimed at increasing the economic benefits of tourism in the Yucatan Peninsula, creating jobs, promoting sustainable development and promoting land use planning in the region.
For the construction of these 53 works, the Federal Electricity Commission (CFE) carried out, between October 2020 and December 2022, all the previous studies, engineering, indigenous consultations, environmental, social, anthropological and real estate rights acquisition procedures.
The construction of the works is divided into two stages. Stage 1 comprises 19 works located between Mérida and Cancún; construction began on July 18, 2012, and was scheduled to be energized on May 15, 2023; at the end of 2022, this first stage of works was 26 percent complete.
Stage 2 consists of 34 works located between Cancun and Chetumal, construction began on Dec. 12, 2012 and is expected to be energized on Nov. 30, 2023.
Mayan Train
In addition, the CFE's Corporate Directorate of Engineering and Infrastructure Projects (DCIPI) supervises the engineering and construction of 71 works to cross the train tracks with high-voltage transmission lines, in order to maintain the safety distances between both infrastructures.
These services, by DCIPI, represent an investment of 65.5 million pesos.
At the end of 2022, 54% progress has been made, and the project is expected to be completed in December 2023.
The Mayan Train will cover a distance of approximately 1,554 km, divided into seven sections, of which 44%, or 690 km, will be fully electric, from the Teya Merida station to the Chetumal Airport station.
The Mayan Train is considered an integral development and welfare project, which will provide transportation services to passengers, tourists and cargo, benefiting development in the region, increasing the volume of fuel and materials, and reducing pollutants by reducing the number of cargo trucks.