English
Maritime transport will grow more for natural gas and containers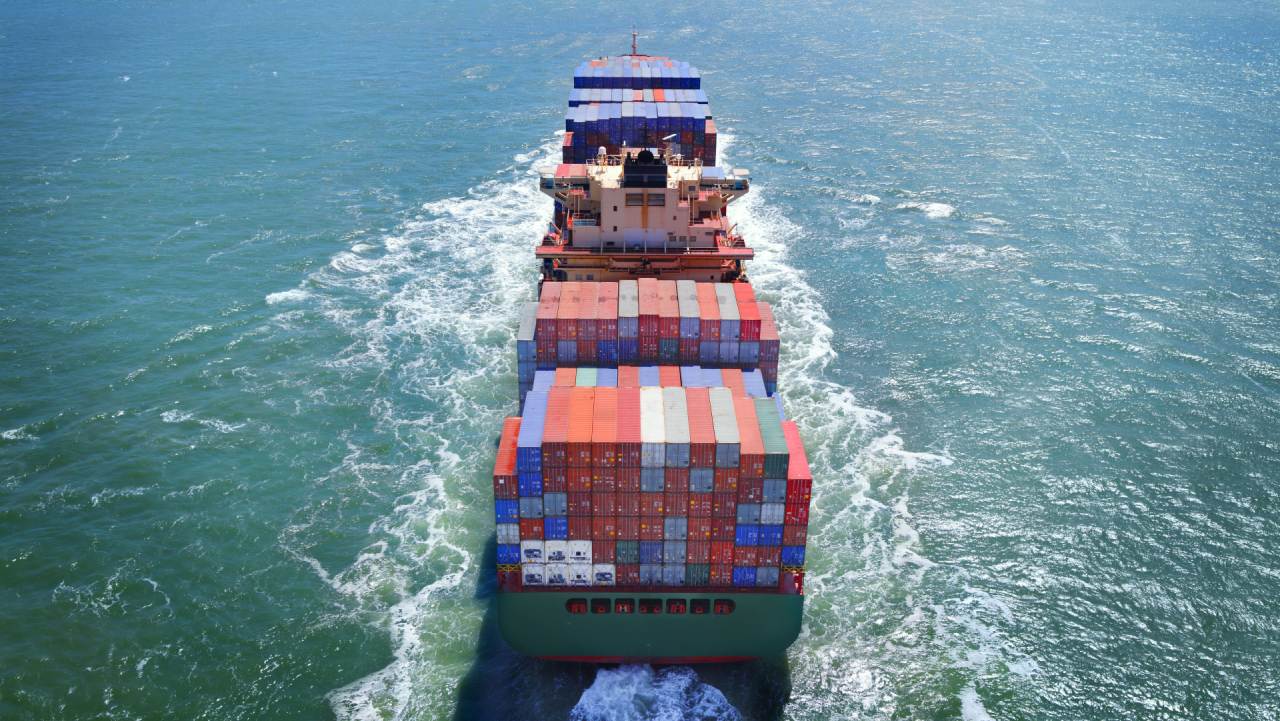 ___noise___ 1000
DNV, an accredited logging and classification company based in Høvik, Norway, expects international shipping by maritime transport to grow over the coming decades.
The company has projected an increase in shipping volumes for all ship categories through 2050, except for oil shipping, where ton-miles will drop by more than 30 percent.
At the same time, it projects higher relative increases in trade for natural gas carriers and container ships.
According to the European Commission, the pandemic negatively affected employment in the sector, with around 300,000 seafarers still stranded on boats as of mid-September 2020.
World seaborne trade and projected trade in tonne-miles by vessel type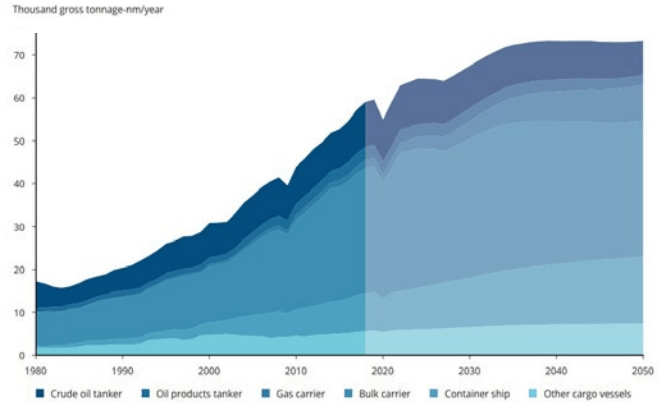 Negative effects were also felt in the recreational boating sector, which includes boat and equipment manufacturers, marinas, as well as boat services and rentals.
UNACT reported that, despite the growth in the total tonnage of the fleet, in recent years the increase in the size of the vessels, combined with multiple efficiency gains and the recycling of less efficient vessels, have contributed to a limited growth in carbon dioxide emissions from the sector.
As new, greener ship designs replace older, less efficient models, more profits can be expected.
However, these marginal improvements will not be enough to significantly reduce overall carbon dioxide emissions, and further changes to engine and fuel technology will be required.
For its part, the European Green Deal (EGD), which aims to implement the United Nations 2030 Agenda, aims to reduce greenhouse gas emissions by 90% by 2050.
Maritime transport
From the angle of the European Commission, more alternative and cleaner transport alternatives are needed. The use of information technologies, digitization and automation will bring opportunities and challenges to the sector, and will contribute to a more sustainable maritime transport.
The European Commission has been encouraging the use of autonomous and sustainable ships and shipping, and recently published the European Union Operational Guidelines on Trials of Maritime Autonomous Surface Ships.
Maritime transport plays a key role in the world economy and has a crucial contribution to decarbonisation.