English
Hyundai, Kia and GM Korea concentrate automotive production in South Korea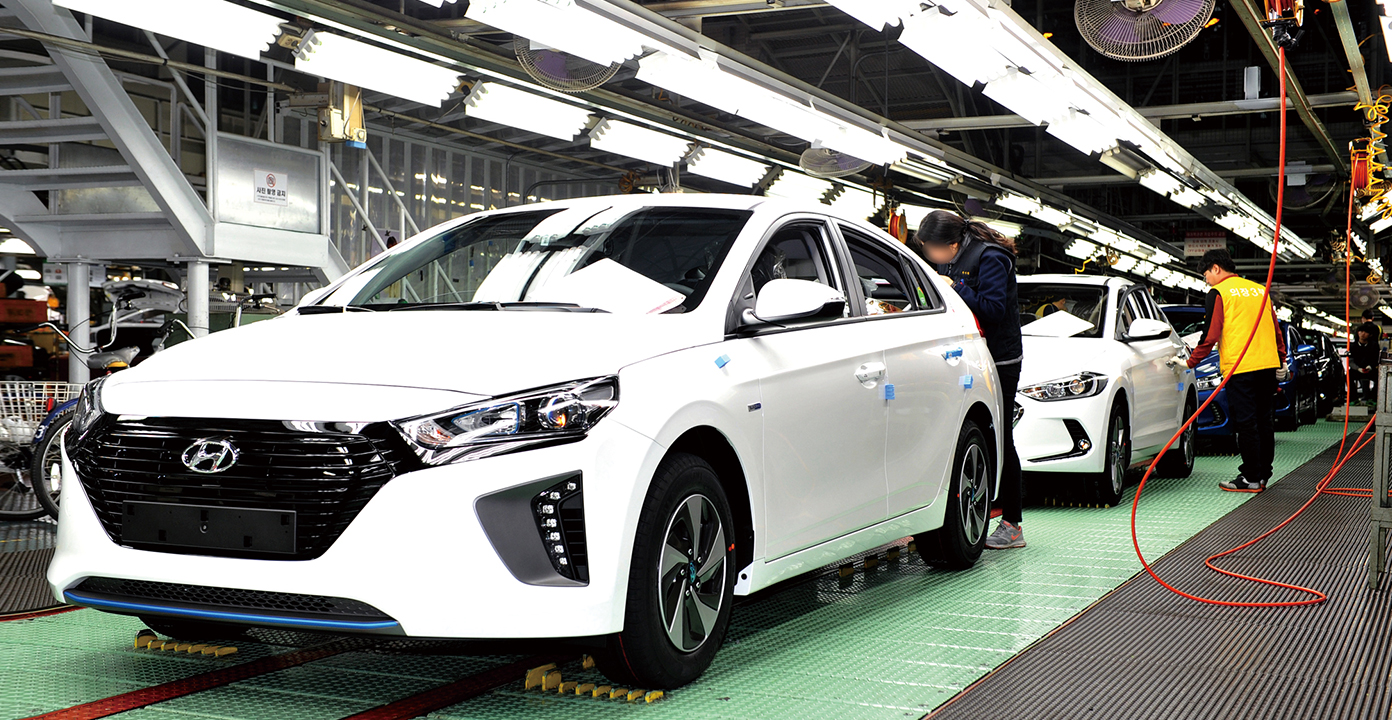 South Korea's automotive industry remains concentrated, so that the three main manufacturers (Hyundai, Kia and GM Korea) together account for 92.3% of total production, according to information from the World Trade Organization (WTO).
There are no restrictions on the participation of foreign capital in the automotive sector.
Currently, 82.98% of GM Korea's capital is owned by foreign investors, including General Motors and SAIC Motor Corporation, 80.1% of Renault Samsung's capital is owned by Renault, and Mahindra & Mahindra's stake in Ssangyong Motors is 74.65 percent.
Oferta y demanda de automóviles, 2016-2020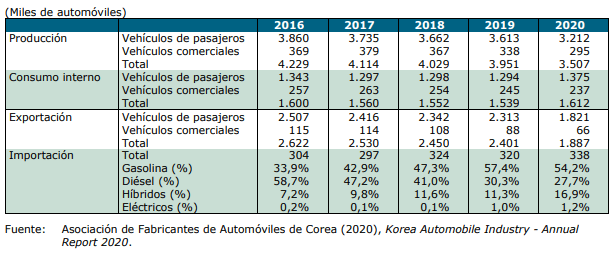 While most of the vehicles produced in South Korea are exported, the main export markets are the United States (36.8 percent), the European Union (21.5 percent), and the Middle East (10.2 percent).
In addition, according to the WTO, automobile imports continued to be much lower than exports.
In particular, the share of electric cars versus total imported vehicles increased six-fold between 2016 and 2020, and the share of hybrid cars more than doubled.
During the same period, the proportion of gasoline-fueled vehicles increased and the proportion of diesel-powered vehicles decreased.
Kia
In 2021, a customs tariff of 8% applies to passenger cars and, on average, 9.7% to commercial vehicles.
The tariff rates are identical for new and used vehicles, although imports of used vehicles are subject to a special customs valuation procedure.
While the purchase, possession and use of automobiles are subject to various taxes, the government has been facilitating the development of environmentally friendly automobiles by granting tax incentives.
In January 2021, under the Green New Deal Initiative, the South Korean government announced subsidies of up to KRW 19 million for buyers of electric cars and up to KRW 37.5 million for buyers of hydrogen fuel cell electric vehicles.
The government has proposed to install 96,000 electric vehicle charging systems and build more than 180 hydrogen stations across the country by the end of 2021 in order to have a more favorable charging infrastructure.
Subsidies for electric cabs, buses and trucks will also be increased.