English
HondaJet and Larger Windows on Aircraft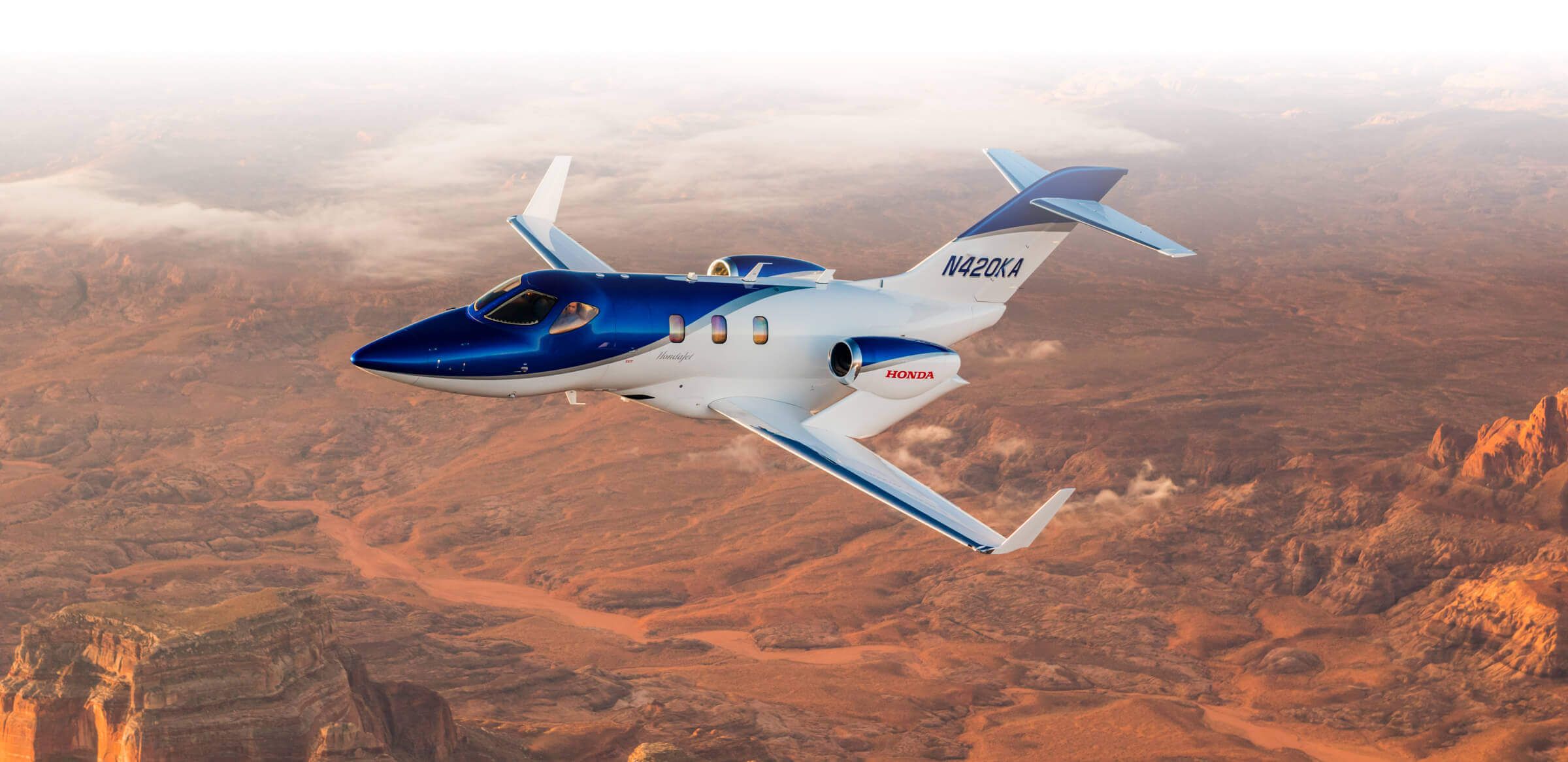 HondaJet, a light business jet produced by Honda Aircraft Company, has increased operational capability, while having larger windows.
In May 2021, Honda Aircraft Company, LLC (HACI) introduced the HondaJet Elite S, the latest updated model in the HondaJet small business jet series, at its first online product launch event, "Continuing Innovation: Elite S."
According to Honda Motors, the new model features increased operational capability and improved controllability, and is also equipped with new technologies to reduce pilot workload and enhance safety.
HACI announced in February 2022 that the HondaJet became the world's most delivered aircraft in the small jet category in calendar year 2021 for the fifth consecutive year.
In addition, in the Aviation Maintenance Technician (AMT) awards program offered by the U.S. Federal Aviation Administration (FAA), HACI received the "Diamond Level AMT Employer Award" (the highest level award) in recognition of the company's high-quality repair and maintenance services and the expertise of its technicians.
HondaJet
In the airline industry, there is a trend toward larger windows with greater passenger control and functionality, and more investment in improving the passenger experience.
According to Research Frontiers Incorporated, in the "transport category" segment (primarily commercial passenger aircraft), the world's two largest aircraft manufacturers are promoting window size in new aircraft platforms already being delivered (e.g., Boeing 787 and Airbus A350).
In the "general aviation" category (primarily business jets and smaller private/chartered aircraft) this trend is also true.
For example, Gulfstream touts the window size of its G650 platform as well as its upcoming G700 flagship aircraft, and Bombardier highlights the cabin window size on the Global 7000 and 8000 platforms.
Other aircraft
Research Frontiers Incorporated refers that several OEMs already offer, or have announced interest in including, electronically adjustable windows on their aircraft – including Boeing, Airbus, Bombardier, Embraer, Textron-Beechcraft, HondaJet, Airbus Helicopters, Airbus Corporate Jets, Bell Helicopter, Dassault, Epic Aircraft and One Aviation.
Electronically adjustable windows for aircraft may use SPD technology or may use other smart window technologies such as liquid crystal or electrochromic technology.
An electrochromic technology window system was introduced on the Boeing 787. Concerns have been expressed that the electronically dimmable windows on this aircraft are not dark enough for long-haul flights, transmit too much heat to the cabin, and have too slow a switching speed.