English
Hazardous waste: Mexico has a large deficit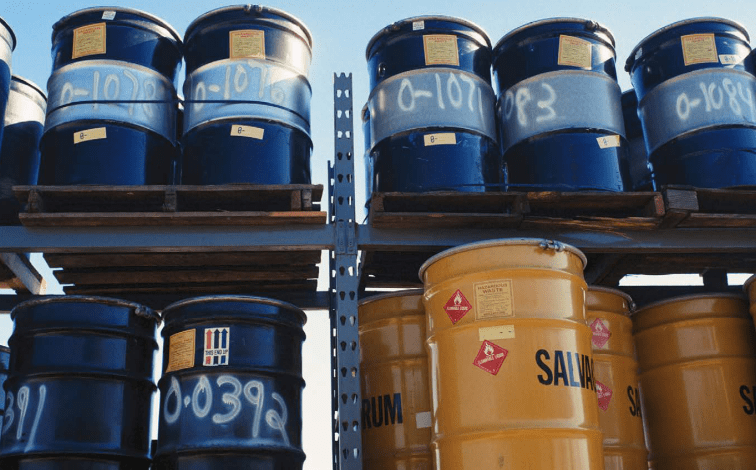 Mexico registers a large deficit in the international exchange of hazardous waste, according to data from the Presidency of the Republic.
From September 2021 to June 2022, the Mexican government issued 17 authorizations for the management of hazardous waste, 6,644 registrations, nine extensions of authorizations and 662 notices of closure or suspension of hazardous waste generation.
As of June 2022, the government granted authorization to 1,532 facilities with a cumulative capacity of 33 million 751,000 tons, and as of May 2022, it estimated a cumulative generation of 4 million 203,400 tons of hazardous waste, which represented 1,496% of the total estimated annual generation in 2004.
From September 2021 to June 2022, transboundary movements of hazardous waste were carried out based on 39 export authorizations for 63,444 tons destined for the United States, France, El Salvador, and Germany; and imports supported by 54 authorizations, with a total of 621,416 tons from the United States.
Hazardous Waste
As a result of the update (DOF, January 19, 2022) of the «Agreement that establishes the goods whose import and export is subject to regulation by the Ministry of the Environment and Natural Resources«, in compliance with Mexico's commitments under the Basel Convention on the control of transboundary movements of hazardous wastes and their disposal, the technical criteria for plastic waste and waste electrical and electronic equipment were published on Semarnat's website.
From September 2021 to June 2022, the following actions were carried out in the area of pesticides, plant nutrients, toxic or hazardous materials and substances:
Compliance was made with the international commitments assumed by Mexico in the Conventions of: Rotterdam on the prior informed consent procedure applicable to certain hazardous pesticides and chemicals subject to international trade, Minamata on Mercury, and Stockholm on Persistent Organic Pollutants.
At the same time, a total of 4,203 requests for authorization were received for the importation of pesticides, plant nutrients, toxic or hazardous substances and materials.
Finally, 341 requests for authorization to export hazardous materials were received and handled.