English
Gulf Resources builds chemical plant in China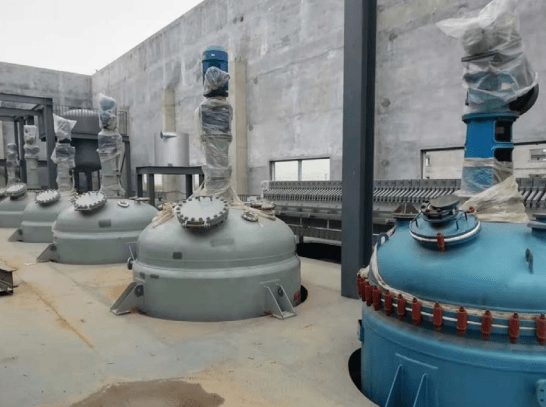 Gulf Resources, a leading manufacturer of bromine, crude salt and specialty chemicals in China, is building a new product plant in that nation.
As of mid-August 2022, the company had spent $45,584,344 million on its new plant.
Gulf Resources estimates that the total cost of its chemical plant will approach $69 million.
As of now, the company cannot project when construction will be completed and production will begin, but does not believe delays will affect the project's cost or long-term profitability.
The company will inform investors as soon as the wastewater and solid waste treatment equipment is delivered.
During the second quarter of 2022, restrictions due to the Covid-19 pandemic, as well as supply chain issues, led to delays in receiving some of the previously ordered machinery and equipment, including wastewater and solid waste treatment equipment.
The company is working with its current suppliers and may identify new suppliers in order to complete the construction of its factory on a delivery basis.
Gulf Resources
In particular, bromine prices remain strong, the average selling price in the quarter was $7,740.
As the pandemic subsides and the Chinese economy begins to recover, the company believes demand and prices will continue to increase.
The company obtained final approval in connection with the environmental protection assessment and is continuing with the construction of its new chemical facilities located in the Bohai Marine Fine Chemical Industrial Park.
The company reported an impairment loss on fixed assets related to the relocation of its chemical plants to Bohai Park in the amount of $16,636,322, as much of the equipment used in the chemical plants was relatively old.
In addition, even if it had been newer, the company believes it might not have passed the new environmental tests.
Gulf Resources manufactures and markets bromine, crude salt and natural gas, and manufactures and sells chemicals used in oil and gas field exploration and chemical agents for papermaking, as well as materials for human and animal antibiotics.
To date, its products have been sold only in the People's Republic of China.