English
Grupo Lala: its imports and domestic sourcing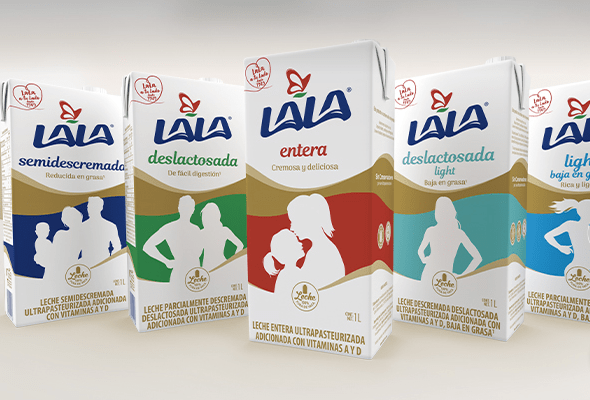 Grupo Lala uses raw milk as its main raw material and sources in Mexico from hundreds of dairy farms and imports.
Focused primarily on the dairy and meat industries, the company reported sales of 23.357 billion pesos in the second quarter of 2022 and EBITDA of 1.826 billion pesos, up 15.8% and 21% year-over-year, respectively.
In Mexico, Grupo Lala obtains its milk supply from hundreds of dairy farms located mainly in the states of Durango, Coahuila, Jalisco, Hidalgo, Aguascalientes, Guanajuato, Querétaro, Sinaloa, Baja California and Chihuahua, in addition to supplementing its supply with imported powdered milk.
While most of the company's milk production is concentrated in La Laguna, a region of Mexico, milk purchases are made based on market prices, which are subject to fluctuations.
Grupo Lala believes that the dairy farms in that area generally have better technology than those in the rest of the country.
As a result, the company purchases milk in Mexico from various dairy farmers, some of whom are its shareholders and some of whom are not.
In accordance with industry practices, the company has not entered into any supply agreements with its milk suppliers in terms of volume or price.
Grupo Lala
The purchase of milk is made based on prevailing market prices, which are subject to fluctuations, according to supply and demand.
Some of its products can be made with powdered milk, so this raw material is produced and imported into Mexico to balance its needs.
Powdered milk prices are determined in international markets.
In Brazil, Vigor, a subsidiary of Grupo Lala, acquires the raw milk used in the manufacture of its products through the spot market and maintains relationships with approximately 1,200 producers and has three milk collection centers located in Sao Paulo and Minas Gerais.
To monitor the milk collected from the stables, the company takes samples and analyzes the properties of the milk to be used in its plants, thus ensuring its quality.
Every day, Grupo Lala collects milk from hundreds of dairy farms with a fleet of isothermal tanks whose capacity ranges from 18,000 to 50,000 liters and transports the milk to the collection center or directly to the plants to maintain the best product quality.