English
Greenfield projects in electronics grow worldwide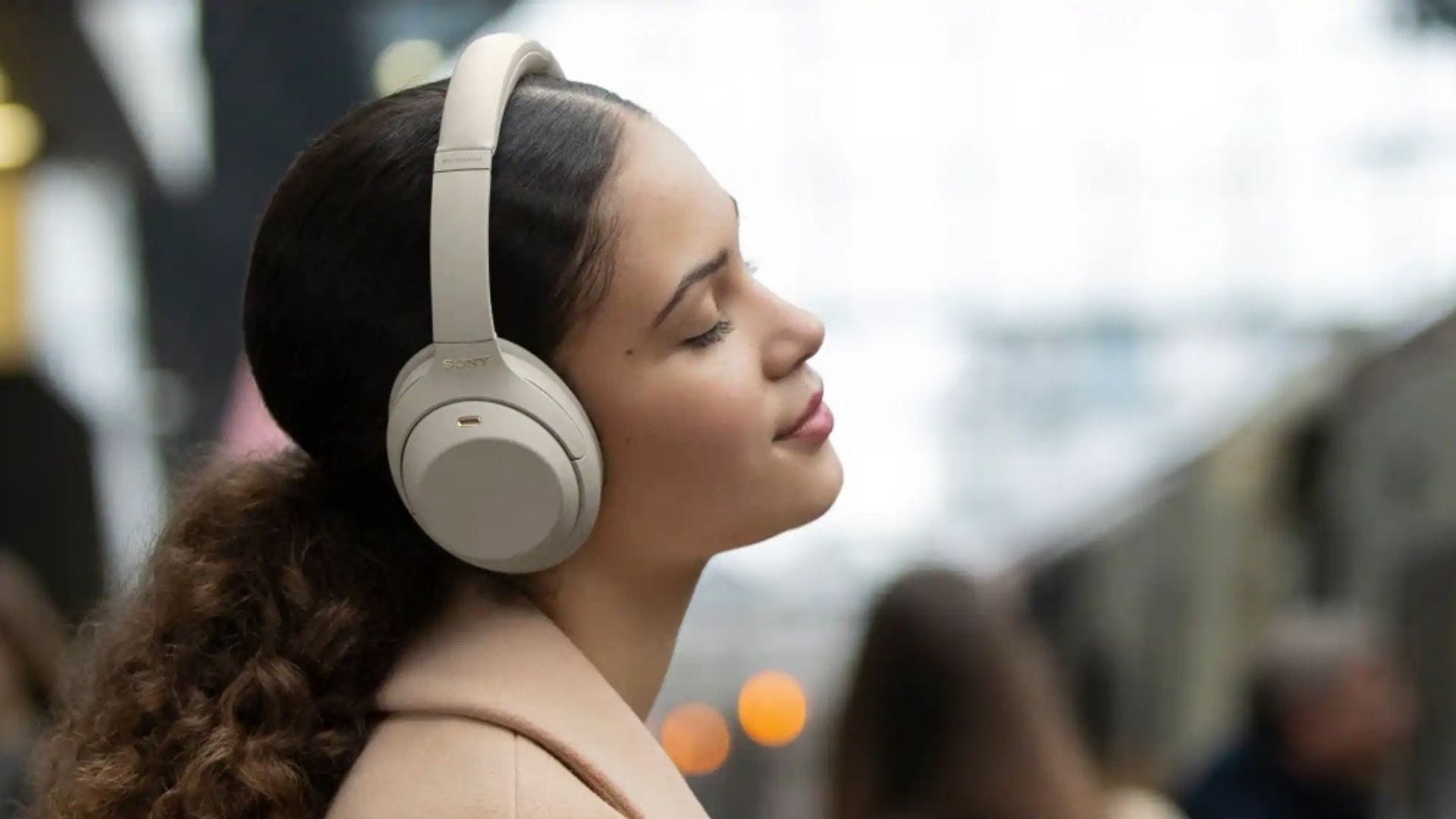 After a double-digit decline in 2020, announced greenfield projects in electronics and electrical equipment saw a remarkable 156% increase in 2021.
These projects were hard hit during the first year of the pandemic by supply chain problems.
Announced greenfield projects, by sector and selected industries, 2020-2021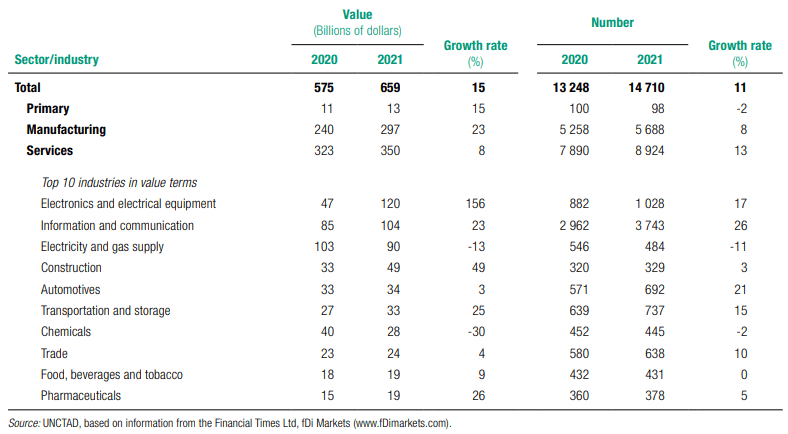 Among the best-performing sectors in 2021 are some typical global value chain-intensive industries, such as electronics and automotive, which were hard hit during the first year of the pandemic.
According to data from the United Nations Conference on Trade and Development (UNCTAD), posted values in the electronics and electrical equipment sector more than doubled to $120 billion.
More than anything else, the boom in demand for microchips prompted producers to initiate several mega-investment projects.
The two largest deals announced in 2021 were in semiconductors: Intel (United States) intends to build a $19 billion semiconductor plant in Germany and Samsung (Republic of Korea) plans to build a $17 billion semiconductor fab in the United States.
Other major projects in electronic components were also announced; for example, Risen Energy (China) will invest US$10 billion in a new production plant in Malaysia to manufacture high-efficiency photovoltaic modules.
Greenfield projects
Tax incentives that specifically target manufacturing industries are mostly designed to apply horizontally to all manufacturing activities (79 percent).
The balance reveals a substantial share of incentives targeted to transportation equipment manufacturing (44 percent), computer and electronic equipment production (33 percent), and pharmaceutical production (22 percent).
If one focuses only on tax incentives specifically targeted at services, 73 percent apply to the entire sector.
The remainder reflects a policy focus on information technology (32 percent), tourism (27 percent) and transportation (22 percent).
Globally, global FDI experienced a strong recovery in 2021, as total FDI inflows increased 64.3 percent over 2020 and surpassed pre-pandemic 2019 levels by reaching $1.6 trillion.
FDI inflows into developed economies drove the recovery, growing by more than 133.6% since 2020.
Meanwhile, greenfield investments in the construction, pharmaceuticals, and information and communications sectors also recorded significant growth of more than 20 percent.