English
Foreign trade by region: 1Q22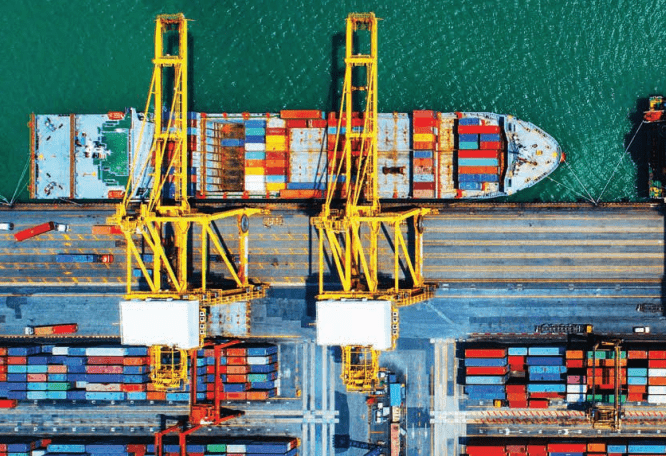 The United Nations Conference on Trade and Development (UNCTAD) released the world's foreign trade results by region for the first quarter of 2022.
In that period, merchandise trade was significantly above 2021 levels in both developing and developed countries.
On the one hand, merchandise exports from developing countries were approximately 25% higher in the first quarter of 2022 than in 2021.
In comparison, this figure is about 14% for developed countries.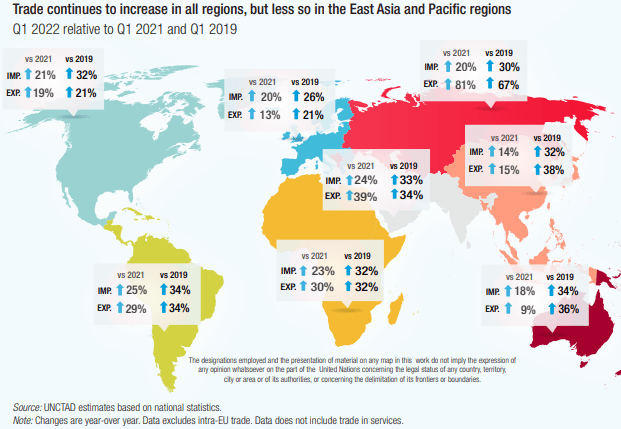 Trade between developing countries (South-South) was approximately 23% higher in the first quarter of 2022 than in the same quarter of 2021, and approximately 42% higher than pre-pandemic levels.
At the same time, South-South trade outside East Asia grew further over the past year and has now recovered to levels similar to those of trade in East Asian economies.
Foreign trade
The global economy experienced repeated slowdowns in the year ended March 31, 2022 in response to the outbreaks of the Covid-19 pandemic.
Even so, economic activity largely resumed, particularly in Western countries that were at the forefront of administering Covid-19 vaccination programs.
In this environment, foreign trade growth rates in the first quarter of 2022 remained strong in all geographic regions, although somewhat lower in the East Asia and Pacific regions.
Export growth has generally been strongest in commodity exporting regions as commodity prices have risen.
According to financial company Nomura Holdings, the pandemic had a lingering impact on emerging market economies in particular, causing sluggish production and distribution which, when combined with pent-up demand triggered by the economic recovery, led to increasingly severe supply constraints and, in turn, rising inflation.
Despite initial expectations that it would not last, this rise in inflation was prolonged and, as a result, central banks in major countries and regions around the world became more inclined to tighten monetary policy earlier than they had anticipated, or to raise their policy rates in larger increments.
This led to increased concerns about rising interest rates in financial markets. Global equity markets maintained an overall upward trend, albeit punctuated by numerous downward adjustments triggered by concerns about sustained inflation and rising market interest rates.