English
FedEx renews its air fleet with Boeing aircraft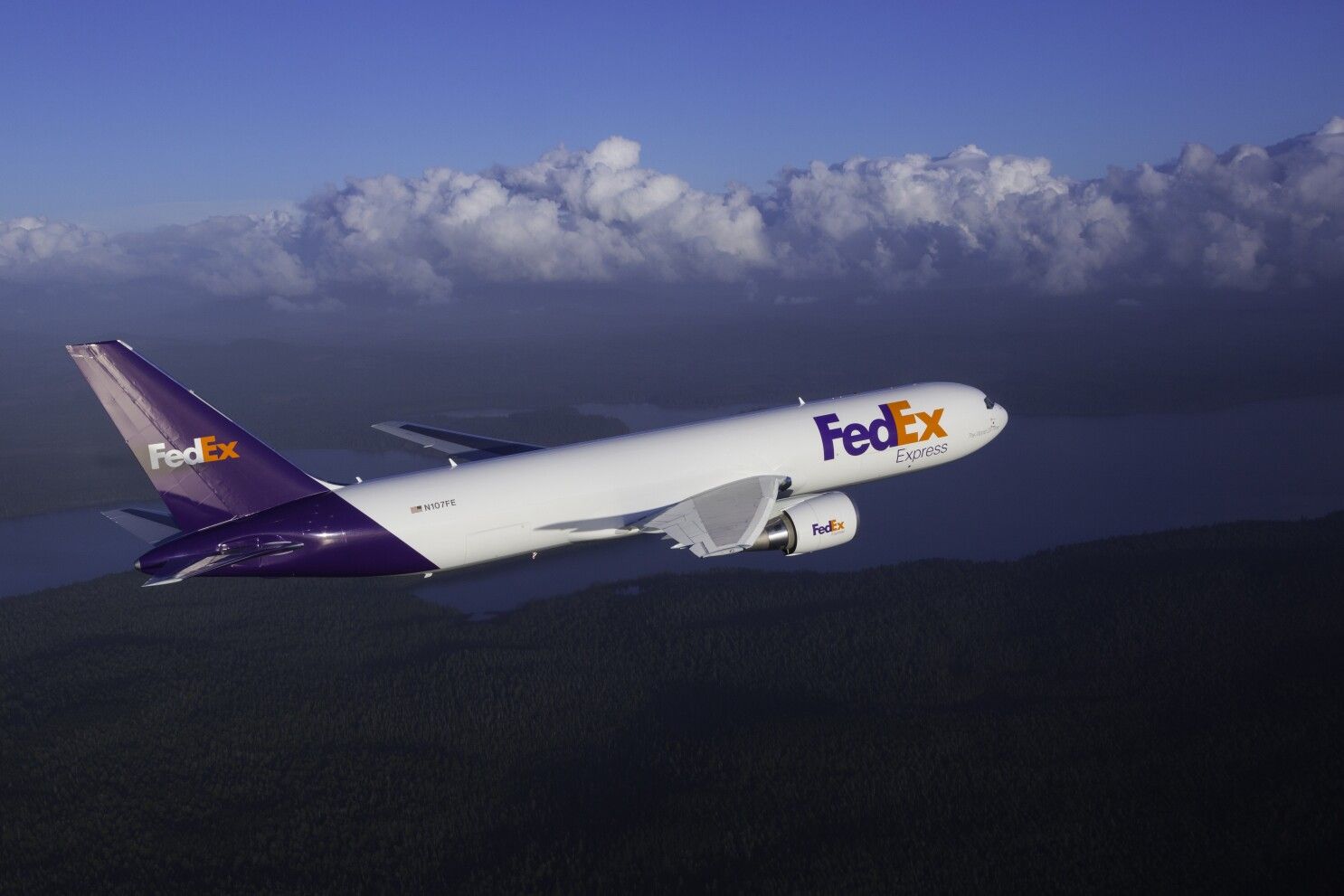 FedEx is in the process of renewing its fleet, primarily with Boeing aircraft, to reduce costs and improve reliability and operational adaptability.
To reduce the cost of fuel use and associated GHG emissions, the company has implemented efficiencies in flight operations through its global FedEx Fuel Sense program and is replacing many of its older aircraft with more fuel-efficient models.
For one, FedEx retired its MD-10-10 fleet at the end of 2021 and plans to retire its MD-10-30 fleet during 2023.
Also, the company took delivery of four Boeing 777 Freighter (B777F) aircraft in 2022 and plans to deploy another eight B777F aircraft between 2023 and 2025.
It also took delivery of 12 Boeing 767-300 Freighter (B767F) aircraft in 2022 and plans to deploy another 38 B767F aircraft between 2023 and 2025. Delays could affect these timelines.
Separately, FedEx is deploying 30 new ATR 72-600F aircraft for shorter feeder routes to replace its aging ATR-42 aircraft.
In addition, the company is introducing 50 Cessna SkyCourier 408 freighters to help reduce the number of aircraft required per feeder route and further improve its fuel efficiency.
FedEx
The overall increase in shipment volume, exacerbated by the Covid-19 pandemic, delayed the retirement of some older aircraft and led the company to miss its goal of reducing aircraft emissions intensity by 30% from the 2005 baseline by 2020.
Due to increased demand for essential deliveries, e-commerce and other global shipments in 2021, its aircraft emissions increased 12% compared to its 2020 performance.
However, FedEx has reduced its aircraft emissions intensity by 27% since 2005.
FedEx Express provides package and freight transportation services to more than 220 countries and territories through an integrated global network.
Overall, the company offers a wide range of domestic and international shipping services for package and freight delivery, connecting markets that generate more than 99% of the world's gross domestic product through door-to-door, customs-cleared service, historically with a money-back guarantee.
As of July 15, 2022, the money-back guarantee continues to be suspended for certain FedEx Express services in order to balance its focus on service and security.
As of May 31, 2022, FedEx Express had nearly 250,000 employees and had approximately 74,000 delivery points (including FedEx Office stores and FedEx OnSite locations, such as approximately 19,000 Walgreens, Dollar General and Albertsons stores), 696 aircraft and approximately 86,000 vehicles in its global network.