English
Exports and imports of Mexico maintain dynamism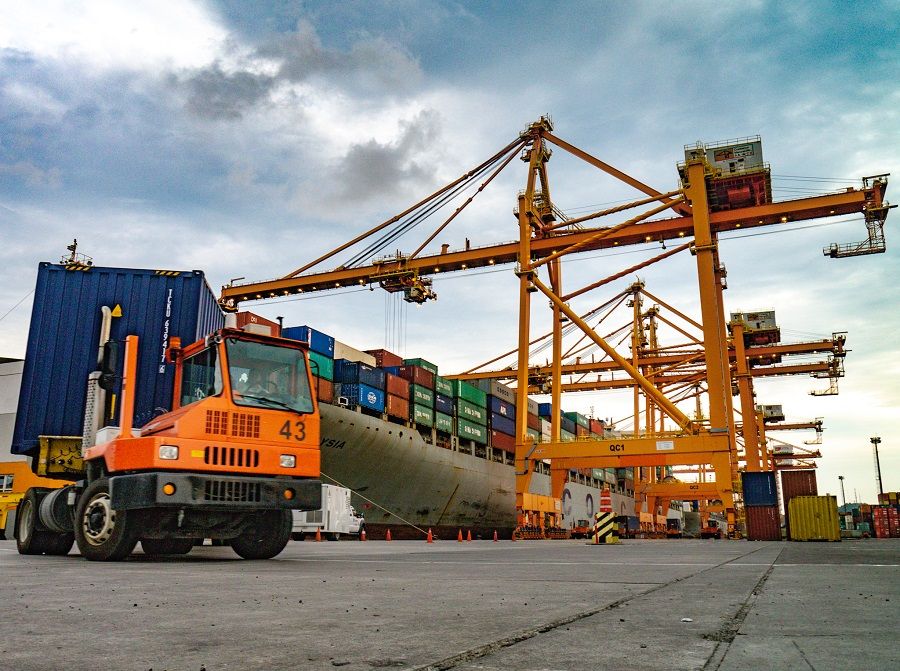 Exports and imports from Mexico maintained their dynamism in May, with growth of 22.4 and 22.1%, respectively, reported the Inegi.
With this, while exports amounted to 50,005.1 million dollars, imports were 52,220.5 million dollars and the trade balance deficit totaled 2,215.3 million dollars.
The global economic slowdown and disruptions in global supply chains, especially with respect to manufactured goods, attributable to the Covid-19 pandemic have had, and are likely to continue to have, a material impact on the foreign trade performance of the Mexico.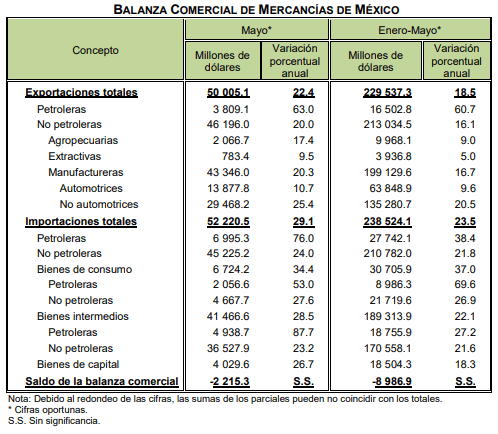 Also, the Russian invasion to Ukraine and the subsequent imposition of sanctions on Russia disrupted commodity markets, resulting in a significant rise in commodity prices.
In May 2022, seasonally adjusted total exports showed a monthly increase of 0.91%, which was the net result of a 1.46% increase in non-oil exports and a 5.14% drop in oil exports.
Within non-oil exports, manufacturing presented a monthly growth of 1.36 percent. In turn, this rate was a reflection of the combination of an expansion of 2.04% in non-automotive manufacturing exports and a decrease of 0.13% in automotive exports.
At the same time, imports from Mexico showed a seasonally adjusted monthly advance of 0.42 percent.
This figure was the net result of a 7.85% rise in oil imports and a 0.65% decline in non-oil imports.
By type of good, monthly increases of 0.50% were observed in imports of consumer goods (increase of 2.65% in imports of non-oil consumer goods) and of 0.61% in those of intermediate use goods (decrease of 0.99% in those of non-oil intermediate use goods).
In addition, there was a reduction of 1.51% in imports of capital goods.
Imports from Mexico
In the period January-May 2022, the value of total exports totaled 229,537 million dollars: an annual growth of 18.5 percent. This rate reflected advances of 16.1% in non-oil exports and 60.7% in oil exports.
Conversely, in the period January-May 2022, the accumulated value of total imports was 238,524 million dollars, 23.5% more than in the same period of 2021. Within it, non-oil imports increased 21.8% at an annual rate and the oil companies, 38.4 percent.