English
Expansion of the Port of Veracruz: related works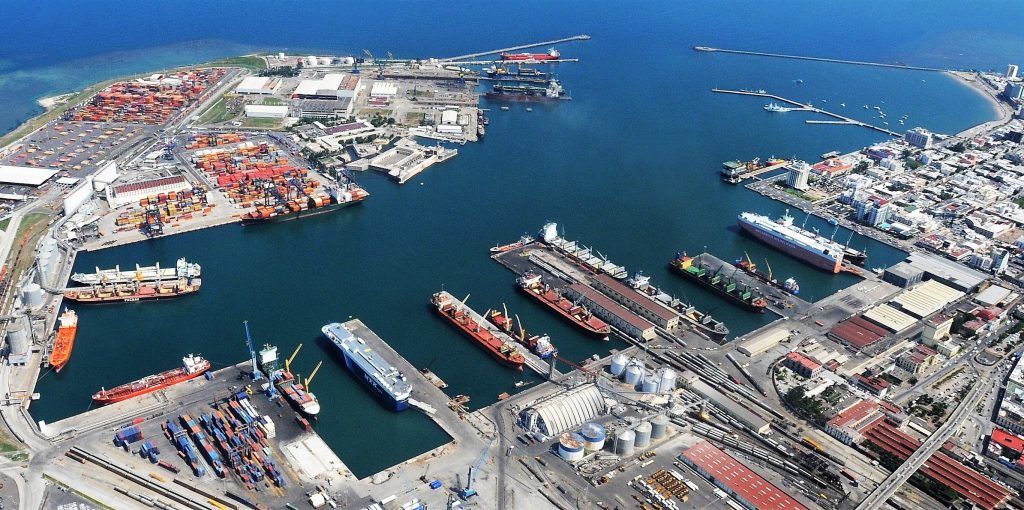 Several of the works related to the expansion of the port of Veracruz, Mexico, have advanced to levels above 50 percent.
Overall, during 2021, the amount of cargo transported through Mexican seaports amounted to 286.1 million tons, an increase of 7.3 percent compared to 2020.
As with its road network, the government has promoted a greater role for the private sector in the development, management and improvement of Mexico's port facilities.
In return, private sector operators are expected to develop and upgrade port facilities, as well as any surrounding transportation infrastructure.
Despite these concessions, the government continues to operate a significant portion of Mexico's major port facilities.
Port of Veracruz
With its own resources, the works related to the expansion of the port of Veracruz stand out, including the reinforcement of the upper vehicular bridge of the Santa Fe beltway with an amount of 10.4 million pesos and a physical progress of 57 percent.
In addition, there is the construction of secondary roads for access to the mineral and specialized bulk terminals of Grupo Logra and Grupo Gramosa; private sector companies specialized in the commercialization and transformation of agricultural bulk, with resources of 5.2 million pesos and a physical progress of 67 percent; and the construction of the dock for small boats for the local fishing service, with 10.3 million pesos and a physical progress of 66 percent.
On the other hand, with private investment, the works of Infraestructura Energética Nova stand out, which is working on the construction of seven storage tanks for premium, magna and diesel gasoline, and containment dikes for the storage areas in the port of Topolobampo, Sinaloa.
Other projects
Fiscal resources were used to dredge the port of Mazatlán, Sinaloa, which will be used for the development of the tourist cruise terminal project and the ferry terminal. The project presents a physical progress of 18% with an investment of 224 million pesos.
As part of the port development planning obligations, the Master Port Development Programs (PMDP) of the Administrations of the National Port System of the ports of Veracruz, Veracruz, and Guaymas, Sonora were authorized; a substantial modification to the PMDP of ASIPONA of the port of Ensenada, Baja California was authorized and the Annual Operating Program of ASIPONA of Guaymas, Sonora was registered.
Finally, work was done to strengthen Short Distance Maritime Transportation through the development and pilot tests of the Gulf route, which involved the ports of Tampico, Tamaulipas; Veracruz, Veracruz, and Progreso, Yucatán; the Sixth Maritime Highway, which seeks to connect the Southwest, Center-West and Northeast of the country; and the Logistics Platform of the Mexican Pacific, promoted through the Port of Lázaro Cárdenas, Michoacán.