English
Electronics exporters to the U.S.: Top 15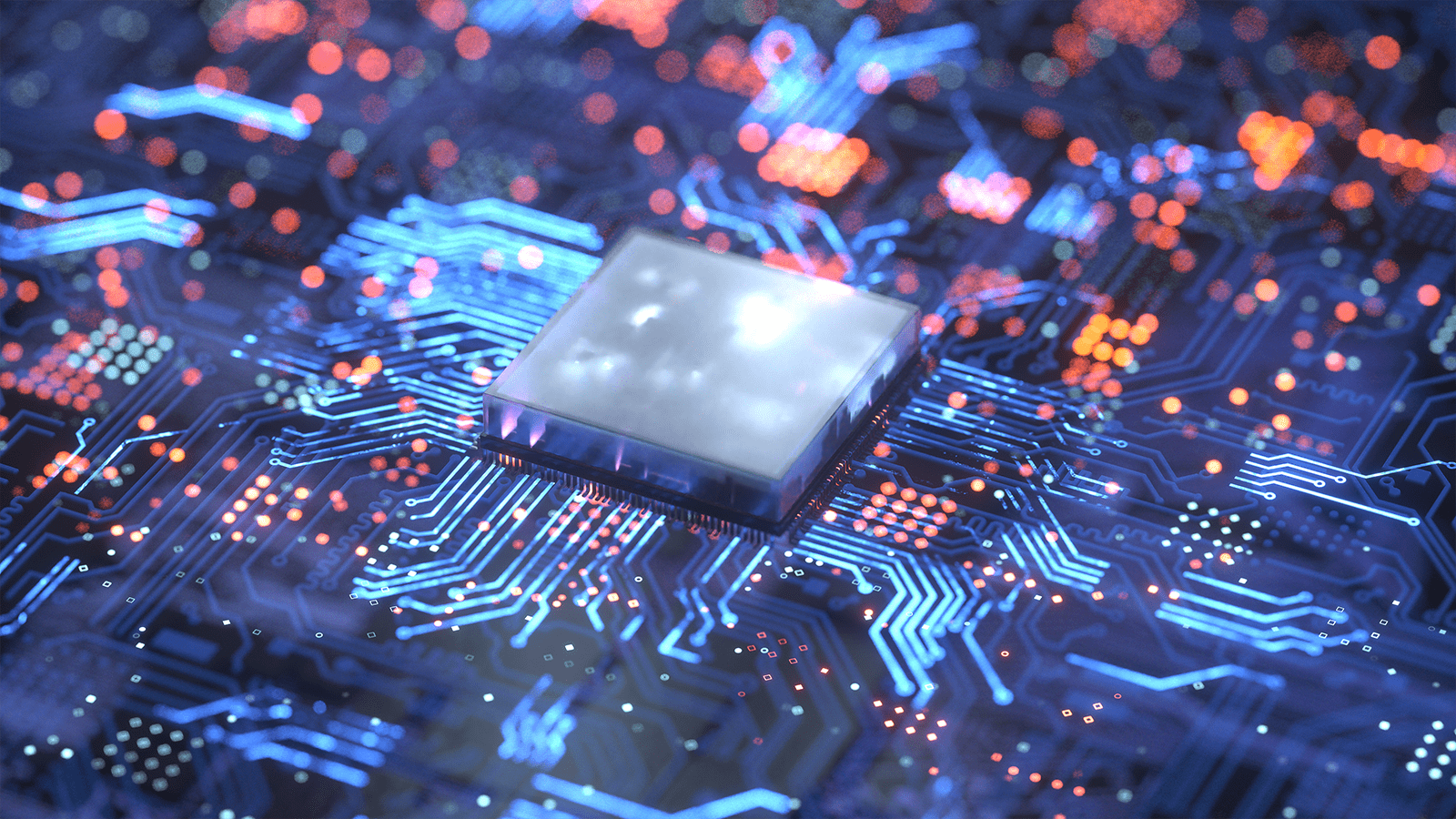 China, Mexico and Canada were the top electronics exporters in 2021, according to statistics from the U.S. International Trade Commission (USITC).
In the past year, the value of overall electronics imports to the U.S. increased by $88.3 billion (18.3%) to $572 billion.
The increase in imports was primarily due to an increase in imports of computers, peripherals and parts (up $22.1 billion); telecommunications equipment (up $16.4 billion); and consumer electronics (up $9.7 billion).
Electronic products: U.S. domestic exports by select trading partners and re-exports from 2017 to 2021. In millions of dollars.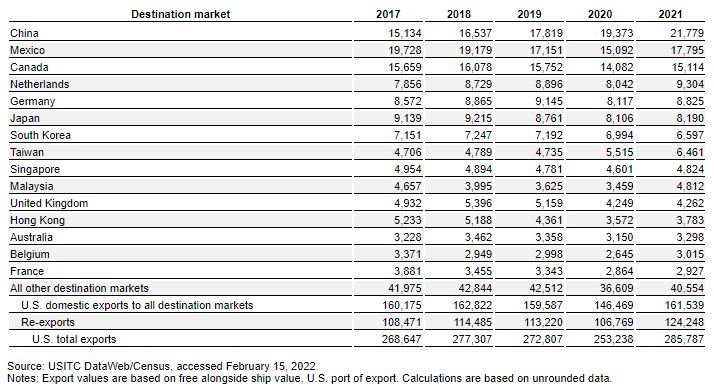 Other goods highlighted in that same indicator were semiconductors and integrated circuits (up $9.7 billion), and medical products (up $8.4 billion).
China ranked first among exporters of electronic products to the U.S. market in 2021, with 21.779 billion dollars.
This was followed by Mexico ($17.795 billion), Canada ($15.114 billion), the Netherlands ($9.304 billion) and Germany ($8.825 billion).
Electronics exporters
According to the rebound in U.S. and global economic activity in 2021, which followed the 2020 downturn due to the initial slowdown following the Covid-19 outbreak, contributed to growth in both electronics exports and imports in 2021.
The global trends of rising consumer demand that began in 2020 continued in 2021.
In particular, demand for electronic products was high as consumers purchased personal computers to socialize online, engage in distance learning, and work from home, due to social distancing policies put in place in response to the ongoing Covid-19 pandemic.
Particularly, consumer spending on electronics increased despite ongoing supply chain disruptions.
The next largest export gain was in medical products, which increased by $3.0 billion (9.3%) to $35.8 billion.
Export growth was related to increased demand for medical products associated with elective surgeries, which had been postponed or canceled in 2020 due to heightened pandemic concerns.