English
Electric vehicles: Ford announces production target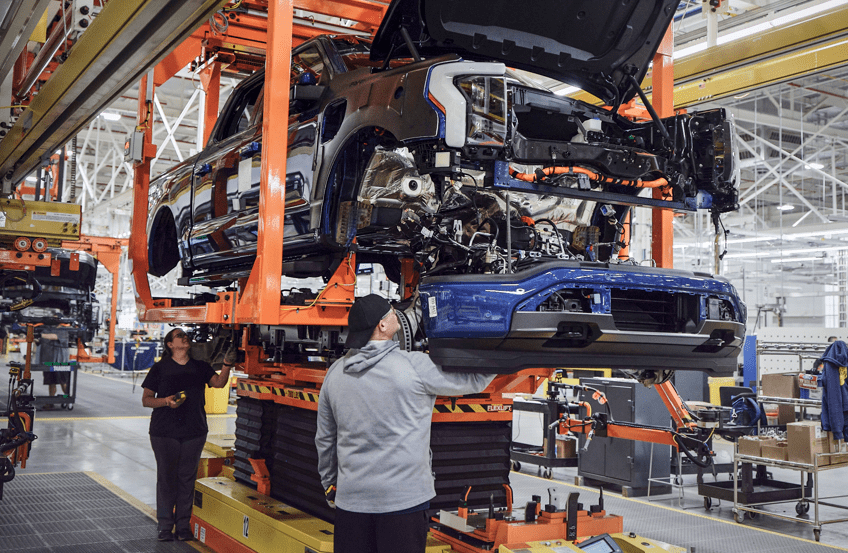 Automaker Ford announced Thursday that it projects to reach an annual production target of 600,000 electric vehicles by the end of 2023 and more than 2 million by the end of 2026.
Ford expects the compound annual growth rate of electric vehicles to exceed 90% by 2026, more than double the expected growth of the global industry.
To this end, Ford plans to invest more than $50 billion in electric vehicles by 2026, targeting pre-tax (EBIT) profit margins and with a total company adjustment of 10% and EBIT margins of 8% for electric vehicles by 2026.
So far, the company continues to estimate that more than half of its global production will be electric vehicles by 2030 and to achieve global carbon neutrality by 2050.
Ford plans to reach a global production rate of 600,000 electric vehicles by the end of 2023 as follows:
270,000 Mustang Mach-E for North America, Europe and China.
150,000 F-150 Lightning for North America
150,000 Transit EVs for North America and Europe
30,000 units of an all-new SUV for Europe, the production rate of which will increase significantly in 2024.
Electric vehicles
Ford is adding lithium iron phosphate (LFP) composite cells to its portfolio, along with its existing nickel cobalt manganese manganese (NCM) composite cells.
This creates even more capacity for high-demand products and provides customers with many years of operation with minimal loss of battery capacity.
It also reduces reliance on scarce critical minerals such as nickel and, at current costs, generates material savings of 10-15% for Ford batteries compared to NCM batteries.
The company confirmed that it has secured 100% of the annual cell battery supply (60 gigawatt hours (GWh)) to support this production rate of 600,000 electric vehicles by working with leading battery companies around the world.
Additionally, Ford announced that Contemporary Amperex Technology Co., Ltd. (CATL) will provide complete LFP battery packs for North American Mustang Mach-E models starting next year, as well as for F-150 Lightning in early 2024.