English
Development Plan for the Isthmus of Tehuantepec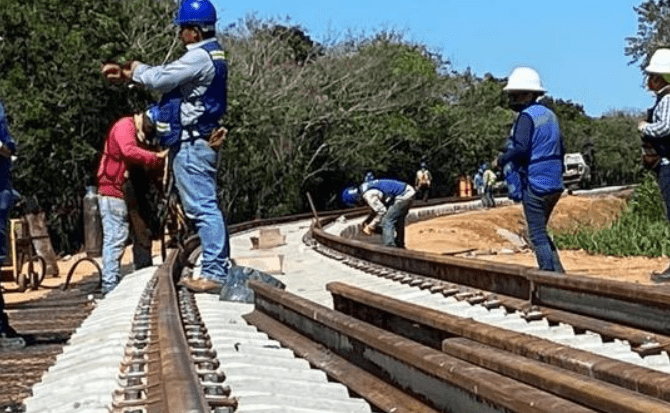 As part of the National Development Plan, the federal government of Mexico initiated in 2019 the Development Plan for the Isthmus of Tehuantepec.
The Isthmus of Tehuantepec Development Plan includes the Isthmus of Tehuantepec Interoceanic Corridor, which was created on June 14, 2019 and is expected to be operational by the end of the current administration.
Broadly speaking, the Interoceanic Corridor of the Isthmus of Tehuantepec will consist of various modes of transportation and an investment of 8 billion pesos, partly for the rehabilitation of railroads for cargo and passengers, the expansion of the Salina Cruz-Coatzacoalcos highway and the expansion and modernization of the ports of Salina Cruz and Coatzacoalcos and the refineries of Salina Cruz and Minatitlán.
The Development Plan for the Isthmus of Tehuantepec also includes a projected gas pipeline to supply national companies and consumers.
Along the Interoceanic Corridor of the Isthmus of Tehuantepec, economic zones will be created to attract private sector investment and will guarantee the supply of energy, water, digital connectivity and other basic inputs to meet the needs of businesses and the working population.
Then, on March 14, 2023, the decree creating the Interoceanic Corridor of the Isthmus of Tehuantepec as a decentralized agency of the Ministry of the Navy was published in the Official Journal of the Federation (DOF).
Development Plan
On June 1, 2023, the Ministry of the Interior, the Ministry of Finance and Public Credit and the Ministry of the Navy entered into an agreement with Grupo Mexico that, after the government took over a portion of the railroad, granted Grupo Mexico an eight-year extension of the Medias Aguas Pass to Veracruz concession and a royalty payment, and granted the government 120 kilometers of the Isthmus of Tehuantepec railroad in Veracruz.
As a logistics hub in Latin America, Mexico is one of the most important trading countries in the region.
Mexico has built several logistical nodes linking North America with Central and South America.
Strategically located between these major trading regions, the country has invested in its infrastructure to become both a conduit for trade and a thriving domestic manufacturing sector.
Mexico's logistics network consists of 117 seaports, 393,471 kilometers of highways, 27,000 kilometers of rail lines, 76 airports, 46 customs points and 66 intermodal terminals, according to TECMA, a leading supply chain company based in Mexico.