English
Coca-Cola FEMSA: soft drink containers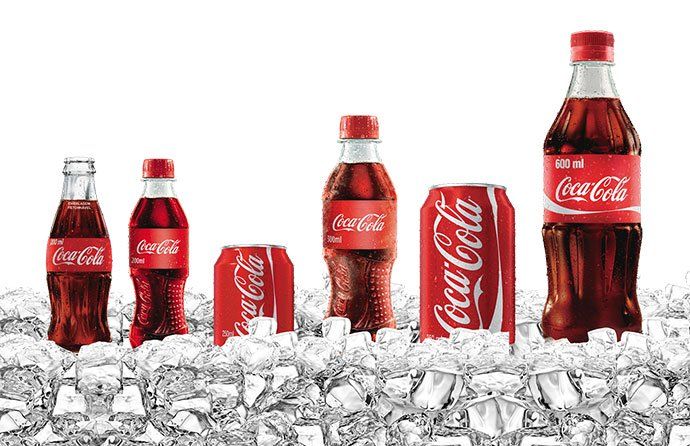 Coca-Cola FEMSA sells soft drinks in a wide variety of returnable and non-returnable presentations in the form of glass bottles, cans and plastic bottles made primarily from PET resin.
In 2022, the company sold beverages, including others such as juices, coffee, teas, milk, value-added dairy, sports drinks and energy drinks, by volume at 3.755 million unit cases or individual units, a year-over-year increase of 8.6 percent.
A unit case refers to 192 ounces of finished beverage (24 eight-ounce servings) and, when applied to soft drink sources, refers to the volume of syrup, powders and concentrate required to produce 192 ounces of finished beverage.
Then, in the first three quarters of 2023, Coca-Cola FEMSA sold US$2.76 billion of unit cases or single units, an 8.4% increase versus the same period of the previous year.
The company produces, markets, sells and distributes Coca-Cola brand beverages in each of its territories in packaging authorized by The Coca-Cola Company.
We use the term presentation to refer to the packaging unit in which it sells its products.
Coca-Cola FEMSA
The presentation sizes of its Coca-Cola brand beverages range from a personal size of 6.5 ounces to a multiple-serving size of 3 liters.
For all of its products, excluding water, the company considers a multi-serve size equal to or greater than 1.0 liter.
In general, personal sizes are priced at a higher price per unit case compared to multiple-serving sizes.
Coca-Cola FEMSA offers both returnable and non-returnable presentations, which allow it to offer portfolio alternatives based on convenience and affordability to implement revenue management strategies and target specific distribution channels and population segments in its territories.
In addition, the company sells some Coca-Cola brand beverage syrups in containers designed for use in soda fountains, which it refers to as fountain.
It also markets bulk bottled water products, which refer to presentations equal to or greater than 5.0 liters and up to 20.0 liters, which have a lower average price per unit case than its other beverage products.