English
China's beer industry faces problems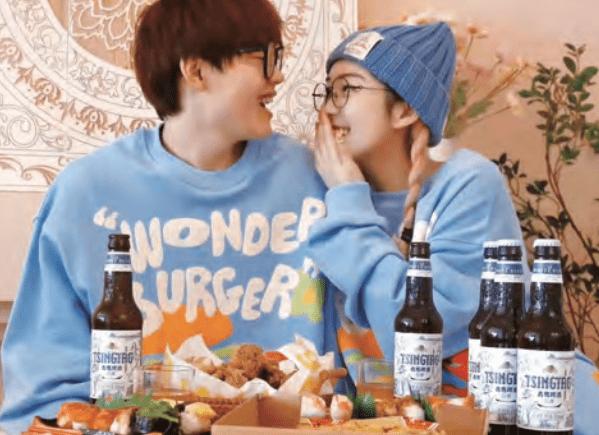 In 2021, the beer industry in China produced 35.62 million kiloliters of beer in total, according to data from that nation's National Bureau of Statistics.
The statistic considers all corporate industrial enterprises with a core business revenue of more than RMB 20 million a year.
But according to Tsingtao Brewery, the recovery of the domestic beer market continues to face serious obstacles as a result of the scattered resurgence of Covid-19 and stagnant consumption.
The company, China's first brewer, dates back to 1903, when its predecessor, the state-owned Tsingtao Brewery, was established.
Today, the company holds a leading position in the domestic brewing industry in terms of size and market share, with 58 wholly owned and controlled breweries, and 2 partner and joint-investment breweries in 20 provinces, municipalities and autonomous regions in China.
While the company produces Tsingtao beer, which is the best-known Chinese brand in the international market, Tsingtao Brewery's products are sold in more than 100 countries and regions around the world.
In 2021, the company continued to implement the "high-quality development strategy" of the Board of Directors, thus driving the development of the base market, accelerating digital transformation, strengthening intelligent manufacturing, and proactively developing domestic and overseas markets by leveraging the brand and quality of Tsingtao Beer.
Beer industry
While intensifying regular and targeted epidemic control, the company achieved substantial growth in business performance through a combination of measures, such as expanding revenue sources, controlling expenses, reducing costs, increasing efficiency and further improving management efficiency.
In 2021, the company sold 7.93 million liters of product, including 4.329 million kiloliters of Tsingtao beer, an increase of 11.6% over the previous year.
Also in 2021, the company had operating revenue of RMB30.17 billion, an increase of 8.7% year-on-year, and net profit attributable to shareholders of the company of RMB3.16 billion, an increase of 43.3% year-on-year.
International market
Tsingtao firmly promoted the brand strategy of "Tsingtao Beer as the main brand + Laoshan Beer as the second brand", followed the trend of consumption improvement in the domestic beer market, deeply cultivated the diversified needs of consumers, enriched the product matrix, continuously improved the product mix, and drove business expansion in the high-end and super-high-end markets.
Against the backdrop that the global pandemic had a strong impact on the consumer market in 2021, Tsingtao Beer achieved a year-on-year growth of 11.2% in overseas market sales volume.