English
Chicoasén II hydroelectric plant to start operating in 2025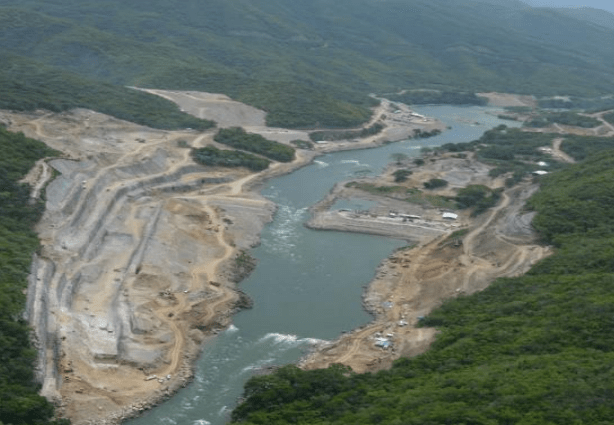 The Chicoasén II hydroelectric plant, located in Chiapas, Mexico, contemplates an investment of 414 million dollars and will start operating in 2025, informed the Federal Electricity Commission (CFE).
The project is financed by Pidiregas, a generic term used to refer to public works projects financed by the private or social sector and built by a private or third party.
The Chicoasén II hydroelectric project is located in Chicoasén, Chiapas, and is designed for an installed capacity of 240 MW and an average annual generation of 591 GWh, generating electricity to light 80% of the homes in the city of Tuxtla Gutiérrez.
This project will produce low-cost electricity and will help meet the goals of clean and renewable energy in the energy sector.
The CFE seeks the completion of the construction of this plant, estimating that it will be completed in a period of 40 months from the date of its award, so that it will start operating in the first half of 2025.
Hydroelectric plant
The project consists of three units of 80 MW each, for a total of 240 MW. This project was suspended due to International Arbitration No. 163471, promoted on October 27, 2016 by the Contractor before the London Court of International Arbitration (LCIA).
Contract PIF005/2015, and therefore the dispute, were terminated through the "Final Award Payment Compliance Agreement" entered into on June 30, 2021.
CFE is taking the necessary steps for the reactivation of the project, the General Management, CFE Generation VI, the Corporate Directorate of Engineering and Infrastructure Projects and the Corporate Directorate of Strategic Planning, analyze the activities and processes to be followed for this project.
On the sidelines
CFE issued its first sustainable bonds on February 8, 2022. The bonds were issued for an aggregate principal amount of US$1.75 billion with maturities in May 2029 and February 2052, respectively, and the resources will be applied to finance renewable energy, energy efficiency, electric mobility, green buildings and social inclusion projects.
Then, on April 7, 2022, the Supreme Court of Justice of the Nation declared constitutionally valid the May 9, 2021 amendment to the Electricity Industry Law, which regulates certain practices for the generation of electricity by the private sector.
Finally, on May 19, 2022, CFE offered to purchase for cash six series of its outstanding notes with maturities ranging from 2024 to 2051.
The offer, which is scheduled to mature on June 16, 2022, is intended to reduce the refinancing risk of CFE's foreign currency notes maturing in January 2024 and to achieve a reduction in financing costs.
CFE intends to use part of the expected savings from the transaction to increase spending on infrastructure projects.