English
Becle focuses on premium and ultra-premium tequila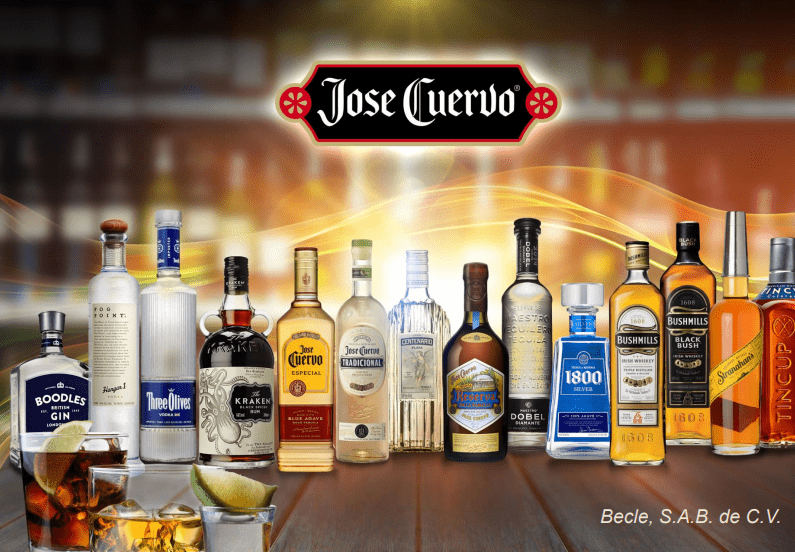 Becle, the world's largest tequila producer, is focused on developing the premium and ultra-premium tequila segments.
Building on its leadership in the tequila category, the company aims to continue the development and expansion of tequila consumption worldwide.
Becle is focused on continuing to penetrate existing markets where tequila consumption offers significant growth potential, such as the United States.
Becle

The U.S. distilled spirits market is estimated to be the most profitable in the world, and tequila consumption remains low compared to other distilled spirits categories.
Becle's marketing and distribution strategies are also articulated to target other geographies where the Jose Cuervo brands have a presence, but where tequila consumption remains low, such as Europe and Asia Pacific.
For example, with the acquisition of Bushmills, the company has strengthened its distribution platform in the United Kingdom and the Republic of Ireland and is currently implementing initiatives to increase its tequila sales in Europe.
Ultra-premium tequila
In addition, Becle seeks to continue leading and developing the premiumization trend in tequila through brand positioning in Mexico and the United States.
The company created the "crystalline" category (reposado/ aged and filtered to give a crystalline image) and continues to develop the premium and ultra-premium segments of the category.
For example, in Mexico, where the tequila category has high levels of penetration, the company has identified and expanded a consumer segment that was hungry for more refined, trend-setting premium products.
The focus on the premiumization trend is well represented, among others, by Maestro Tequilero/Dobel and 1800 Cristalino; both "crystal" tequilas launched in 2009 and 2015, respectively, targeting the ultra premium segment, and focusing on one of the fastest growing segments within the tequila category.
Margaritas
Becle considers it to be one of the companies with the greatest innovation in the industry, from the creation of new categories and brands, line extensions.
Examples of this innovation include the creation of the ready-to-serve margarita category, where the company used the Jose Cuervo brand to introduce a non-alcoholic mix called Jose Cuervo Margarita Mix, which is the best-selling margarita mixer brand worldwide, and several ready-to-drink cocktails, including Jose Cuervo Authentic Margaritas, Jose Cuervo Golden Margaritas and 1800 Ultimate Margaritas.
At the same time, the company has developed and launched new brands across categories and price segments, including Maestro Tequilero/Dobel, Kraken rum, Mezcal Creyente and B:oost, among others.