English
Armed Forces: their results in Mexico's Customs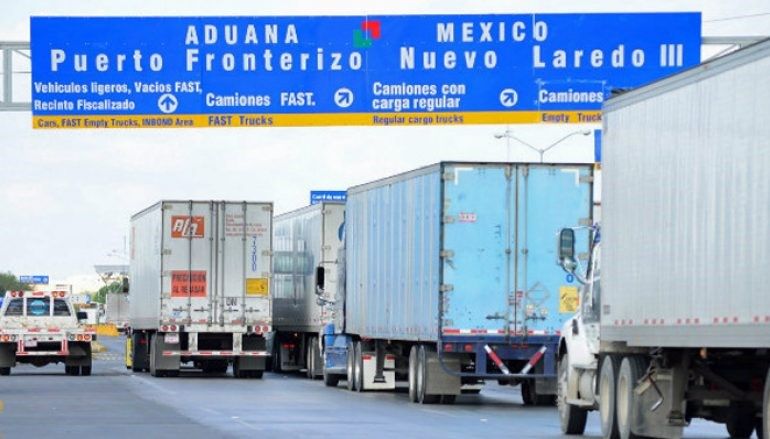 The federal government reported the main results of the surveillance and administration of the Armed Forces in customs in Mexico between September 1, 2021 and June 30, 2022.
In general, it added, this participation made it possible to curb the illicit trafficking of weapons, ammunition, explosives, cash, drugs and hydrocarbons entering the country, as well as to prevent corruption.
As of June 30, 2022, 31 customs offices (21 border and 10 inland) were under the administration of the Secretariat of National Defense (Sedena), in which 3,167 troops were deployed.
Armed Forces
With the establishment of military personnel in the fiscal precincts, the following results were obtained: the seizure of 309 weapons, 73,955 cartridges, 692 magazines, 422 vehicles, 140 silver ingots and 39.8 million liters of fuel.
In addition, 645 people were arrested and 147 kilograms of marijuana, 1,665.9 kilograms of cocaine, 159.3 kilograms of methamphetamine, 25 kilograms of morphine, 8,072 fentanyl pills, as well as 4 million 717,894 pesos, 2 million 455,687 dollars and more than 2 million dollars in jewelry were seized.
For its part, the Mexican Navy, with the participation of 2,205 elements (217 marines and 1,988 civilians) administered 17 Maritime and two Inland Customs, in which it achieved the following results:
The seizure of 99 weapons of various calibers, 27 parts of weapons, 94 magazines and 6,669 pieces of ammunition; 36,350 kilograms of material from protected flora and fauna, 1 thousand cubic meters and 2,732 pieces of protected wood; 680 tests of Covid-19, 706.35 kilograms and 4,275 pills of controlled medicines; 620 pieces of electronic cigarettes, as well as 14 million 509,388 pieces, 20,000 kilograms and 371 boxes of apocryphal products.
It also seized 588 boxes, 1,674 doses, 32,386.2 kilograms of various drugs, including: cannabis, cocaine, methamphetamines and cannabidiol (CBD), among others. In addition, 1 million 373,782.9 dollars, 163,710 Euros and 1 million 065,798 Mexican pesos.
Foreign trade
The new chapter on customs procedures in the USMCA goes beyond the Multilateral Trade Facilitation Agreement (TFA) that was negotiated at the World Trade Organization (WTO).
It is also an improvement over the customs procedures that were negotiated in the Trans-Pacific Partnership Agreement (TPP).
By introducing mechanisms to streamline customs inspections, improve and expand the operation of export fast lanes, and leverage information technology to reduce paperwork at the border, the USMCA will have a tangible impact on the competitiveness of U.S. exporters.