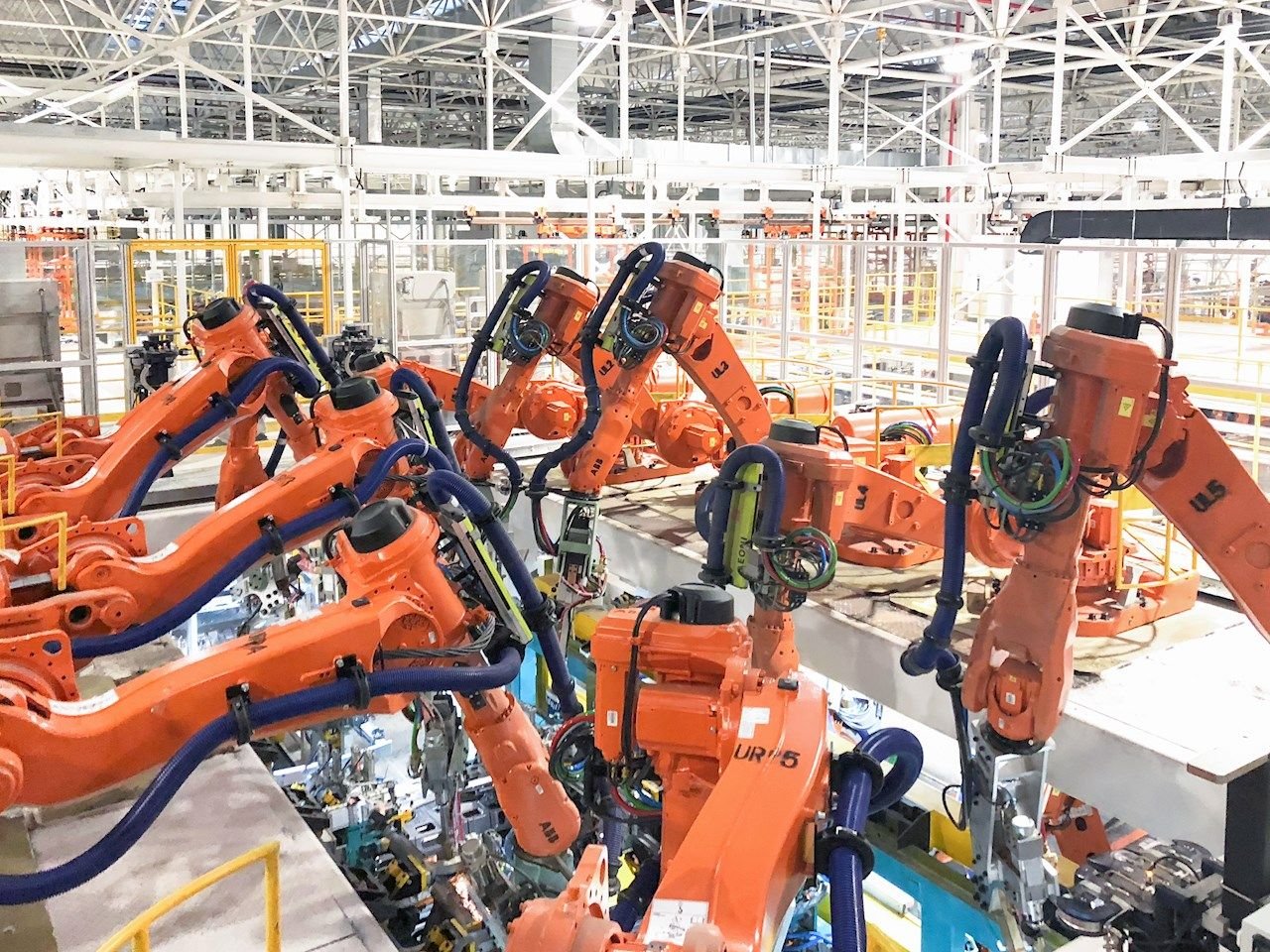 ABB, a company engaged in the manufacture and sale of electrification, automation, robotics and motion products, invests in a new flexible automated robotics factory in China.
The company also purchased a major previously leased property in China.
Competitors in ABB's robotics and discrete automation business area vary by offering and include companies such as Fanuc, Kuka, Yaskawa, Epson, Dürr, Stäubli, Universal Robots, Rockwell Automation, Siemens, Mitsubishi Electric and Beckhoff.
In this area, the company's property, plant and equipment expenses totaled $96 million in 2021, compared to $65 million in 2020.
The main investments in 2021 related to research and development and training facilities, especially the Machine Automation Division's new global innovation and training campus in Austria, and upgrades and replacement equipment.
In 2021, Europe accounted for 75% of capital spending, followed by Asia, the Middle East and Africa (23%) and the Americas (2%).
The Robotics and Discrete Automation business area offers robotics and machine and factory automation, including products, software, solutions and services.
Revenue is generated from both direct sales to end users and indirect sales, primarily through system integrators and machine builders.
This area had approximately 10,600 employees as of December 31, 2021 and generated $3.3 billion of revenue in 2021.
ABB
The products and services of the Robotics and Discrete Automation Business Area are delivered through two operating Divisions. The Robotics Division offers a wide range of products, solutions and services including robots, robotic application cells and intelligent systems, field services, spare parts, digital services, engineering and operations software.
This offering provides customers with increased productivity, quality, flexibility, and simplicity for operations to meet the challenge of making smaller batches of more specific products in shorter cycle times for today's dynamic global markets and making in the face of growing uncertainty.
Robots are also used in activities or environments that can be hazardous to employee health and safety, such as repetitive or strenuous lifting, dusty, hot or cold rooms, or paint booths, and can help customers address the labor shortage.
Robotic solutions are used in a wide range of segments, from automotive OEMs, automotive suppliers, electronics, general industrial, consumer goods, food and beverage, and logistics center/warehouse automation.
Robots
Increasingly, they are being implemented in healthcare, restaurant, and retail service applications.
Typical robotic applications include welding, material handling, machine maintenance, machining, painting, picking, packing, palletizing, and assembly.
In 2021, ABB acquired the ASTI Mobile Robotics Group (ASTI), adding a broad portfolio of autonomous mobile robotic vehicles and solutions.
On the other hand, the Machine Automation Division offers integrated automation solutions based on programmable logic controllers, industrial PCs, servo-motion, industrial transport systems and artificial vision.