English
WTO: 1,000 measures to support Covid-19 were launched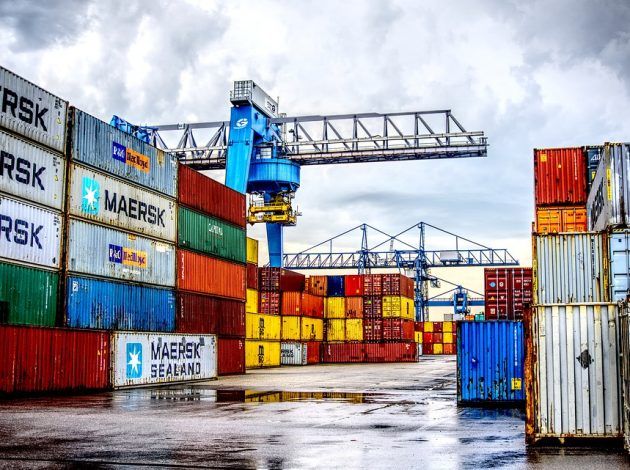 The World Trade Organization (WTO) reported on Friday that more than 1,000 support measures were put in place in direct response to the pandemic as of mid-October and, together, they were worth several trillion US dollars.
The report indicates that the number and variety of support measures implemented in response to the economic and social turmoil caused by Covid-19 is greater than that observed during the global financial crisis of 2008-2009.
According to the WTO, these emergency support measures are central to governments' strategies to cope with the pandemic-induced economic recession, appear to be temporary in nature, and are important in paving the way for a sustainable recovery in which the trade can play an important role.
Estimates by the WTO Secretariat indicate that, by the end of 2019, the cumulative trade coverage of restrictions on the import of goods applied by WTO members and observers since 2009 and still in force affected 8.7% of imports. worldwide ($ 1.6 trillion out of a total of $ 18.9 trillion).
WTO
The Organization's estimates for 2020 suggest that the reserve of import restrictions continues to grow and that the reduction in restrictions is minimal.
Trade coverage of new import-facilitating measures in each reporting period (not cumulative)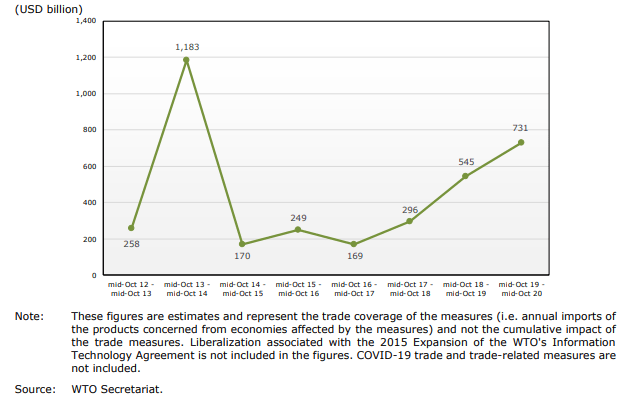 There was also a significant increase in the initiation of trade remedy measures during the 12 months ended mid-October 2020, confirming that these measures continue to be an important trade policy tool for Organization members.