English
World trade and global GDP depend on vaccines against Covid-19: WTO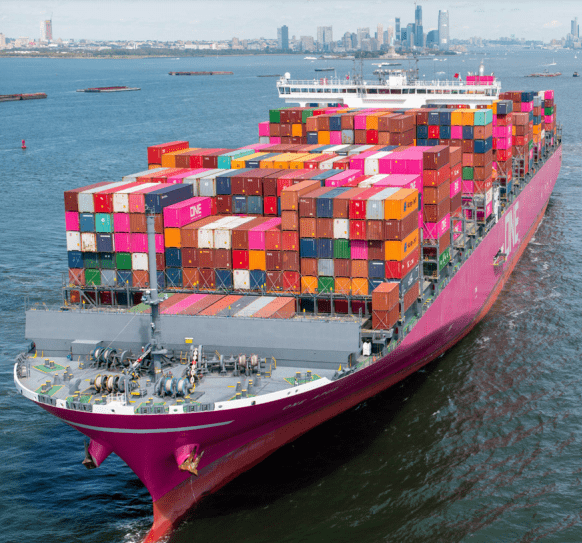 World trade and global GDP depend above all on the degree of vaccination against Covid-19, the WTO pondered in its most recent perspectives.
According to the most recent WTO trade forecast of March 31, 2021, the volume of world merchandise trade will increase 8.0% in 2021 and 4.0% in 2022.
Still trade growth in the second half of 2020 was not strong enough to return trade to its pre-pandemic trend.
But such a reversal could occur in the first quarter of 2022 if the more optimistic of the two alternative scenarios materializes in the WTO trade forecast.
In the positive scenario, vaccine production and dissemination would accelerate, allowing containment measures to ease sooner rather than later.
This would add 1 percentage point to world (GDP) growth in 2021 and about 2.5 percentage points to world merchandise trade volume growth.
In the downside scenario, the recovery in trade could stumble if vaccine production does not keep up with demand, or if vaccine-resistant strains of the virus emerge and spread.
World trade
This would reduce GDP growth by 1 percentage point and trade growth by around 2 percentage points in 2021.
Also, trade in nominal US dollar terms fell more dramatically than trade in volume terms in 2020.
So far in 2020, the value of world merchandise exports fell by 8% compared to the previous year, while commercial services revenue fell by 20%.
In particular, trade in services was affected by travel restrictions, which prevented the provision of services that required physical presence or face-to-face interaction.
Above all, the largest drop in merchandise trade in terms of value compared to volume terms was partly due to the drop in oil prices, which fell by around a third between 2019 and 2020.
Merchandise trade flows expressed in nominal US dollars also rebounded in the second half of 2020, but the recovery in services trade was weaker.
Results
Meanwhile, the US dollar value of world merchandise trade declined 21% year-on-year in the second quarter of 2020, but rose 2 percent in the fourth quarter.
Trade in commercial services declined 28% year-on-year in the second quarter and has remained below 19% year-on-year in the fourth quarter.
World merchandise trade volume, 2005Q1-2022Q4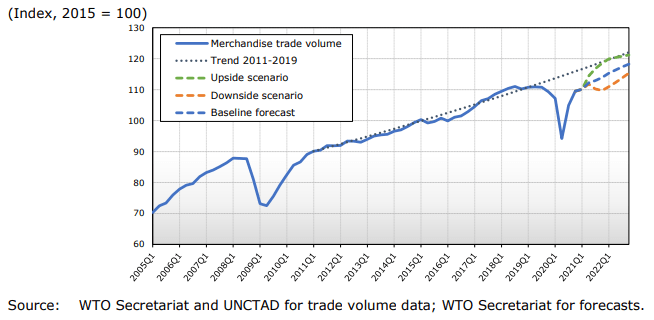 Overall, according to the WTO, the political response to the pandemic will probably be the most important determinant of trade and production over the next two years.
If a large percentage of the world's population is vaccinated, service industries will be able to resume or approach the resumption of their normal activities and people will be able to travel again.
"Unfortunately, progress to date has been disappointing, with huge discrepancies in vaccination rates between the richest and the poorest countries," the WTO said.