English
World economic activity weakens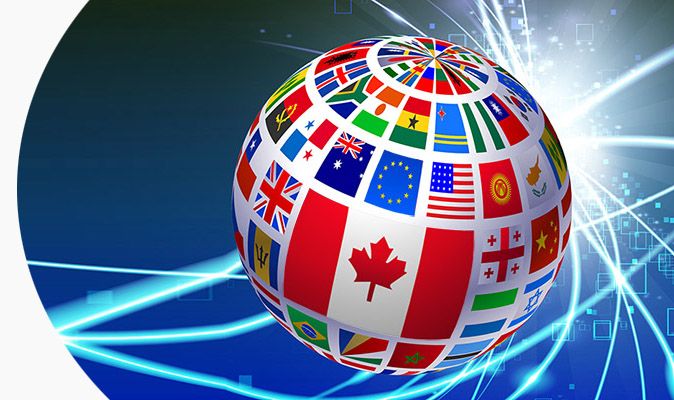 World economic activity weakened during the second quarter of 2022, informed the Bank of Mexico (Banxico) in its quarterly report released on Wednesday.
Mainly, the sluggishness of world economic activity is due to the continuation of the economic effects derived from the war conflict between Russia and Ukraine; the slowdown in China's economy, largely due to the implementation of measures to contain the resurgence of Covid-19 infections; and the tightening of global financing conditions due to a more accelerated withdrawal of monetary stimulus in the face of high inflation levels. Timely indicators point to this weakening extending into the early third quarter.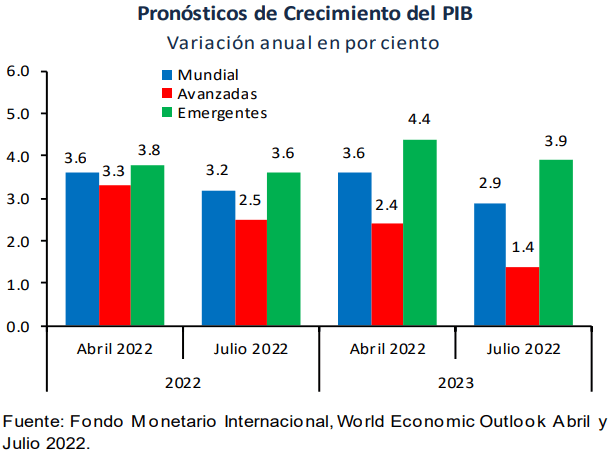 As a result, the global growth outlook for 2022 and 2023 has been further revised downward.
On the one hand, global inflation continued to register increases in both advanced and emerging economies, reaching, in some cases, the highest levels in several decades and, in most cases for a prolonged period of time, above the targets of their respective central banks.
Inflation has been driven by a more generalized increase in prices, in addition to pressures in the food and energy sectors, in an environment in which imbalances between demand and supply continue to exist in various markets.
World economic activity
In this context, Banxico added, a large number of central banks continued to raise their benchmark rates, in some cases at a faster pace than anticipated.
Financial markets continued to register episodes of volatility and risk aversion, as well as conditions of high tightening, in an environment that saw a significant strengthening of the dollar against a large number of advanced and emerging economy currencies and an increase in yield rates during most of the period, although in some cases this trend has been partially reversed.
On the other hand, the purchasing managers' indices (PMI) for the manufacturing and services sectors point to a weakening in the third quarter.
This trend reflects factors that have affected both the demand side, due to elevated inflationary pressures and lower consumer confidence, and the supply side, due to persistent disruptions in supply chains and higher production costs.
Although there has been a recent decrease in the prices of some raw materials and in disruptions to supply chains, particularly a decrease in shipping costs, these factors remain at high levels.