English
World air cargo grew 8.6% in July 2021 compared to the same month in 2019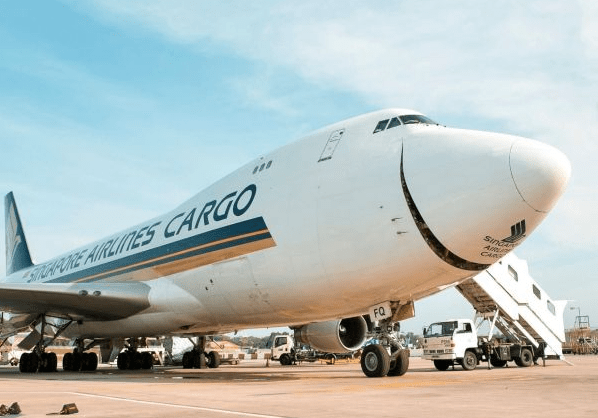 Global air cargo grew 8.6% in July 2021 compared to the same month in 2019, reported the International Air Transport Association (IATA).
IATA is a voluntary association of airlines that prescribes certain operating procedures for intermediary carriers acting as agents for its members.
Indeed, industry-wide freight ton-kilometers (CTK) increased 8.6% compared to July 2019, slightly below June's growth result (9.2 percent).
After removing seasonality from the data, CTKs have shown a lateral trend to high levels in the last three months.
Also the adjusted levels of growth and seasonality remained stable in most regions, at different values.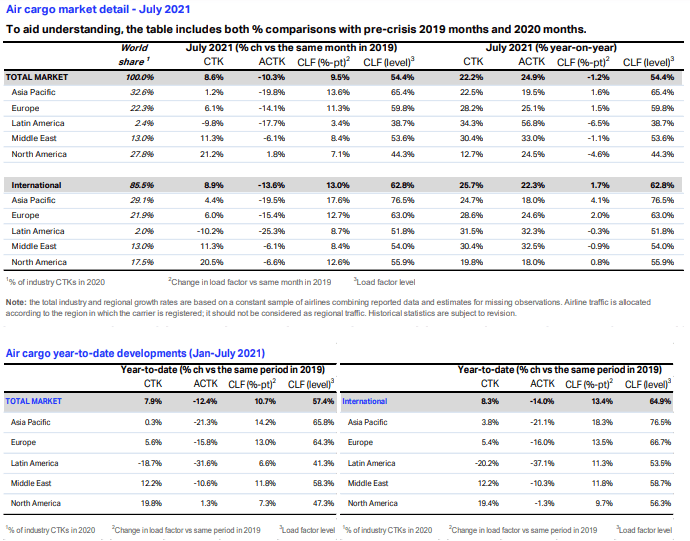 For now, supply chain conditions continue to favor air cargo, particularly compared to other modes of transport.
But IATA indicated that the impact of the Delta variant on supply chains and operations will likely put pressure on CTKs in August.
The capacity continued to recover in July (10.3% less compared to July 2019), but there are also risks that improvements will slow or recede in August.
Air cargo
July was the third consecutive month of relative stability in air cargo growth.
Seasonally adjusted CTKs (SA) have stabilized in the last three months, with a 0.1% month-on-month decline in July.
At this stage, according to IATA, a significant slowdown in cargo traffic still seems unlikely due to favorable supply chain dynamics, but the strong demand of recent months is slowing and the spread of the Delta variant. puts pressure on operations and economic activity.
Looking ahead, businesses and carriers are likely to face strong demand for air travel during the peak cargo season in the fourth quarter.