English
Walmart International sales down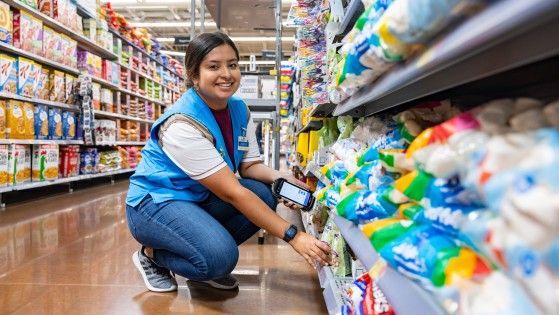 Walmart International reported net sales of $48.113 billion for the six months ended July 31, 2022, a year-over-year decline of 4.4 percent.
To consider: Walmart International is the second-largest segment of Walmart Inc. and operates in 23 countries outside the United States.
Walmart International operates through its wholly owned subsidiaries in Canada, Chile and China, and through its majority-owned subsidiaries in Africa (which includes Botswana, Ghana, Kenya, Lesotho, Malawi, Mozambique, Namibia, Nigeria, South Africa, Swaziland, Tanzania, Uganda and Zambia), India, as well as in Mexico and Central America (which includes Costa Rica, El Salvador, Guatemala, Honduras and Nicaragua).
Nonetheless, Walmart International's net sales posted a year-over-year increase of 5.7% in the three months ended July 31, 2022, to $24.35 billion.
Overall, Walmart International includes numerous formats divided into two broad categories: retail and wholesale.
Financial results of Walmart Inc.

These categories consist of many formats, including: supercenters, supermarkets, hypermarkets, warehouse clubs (including Sam's Clubs) and cash & carry, as well as e-commerce through walmart.com.mx, walmart.ca, flipkart.com and other sites.
Walmart International had net sales of $101 billion in fiscal 2022, representing 18% of Walmart's fiscal 2022 consolidated net sales, and had net sales of $121.4 billion and $120.1 billion in fiscal 2021 and fiscal 2020, respectively.
Walmart International
Of this dome, this segment's net sales decreased $20.4 billion and increased $1.2 billion in fiscal 2022 and fiscal 2021, respectively, compared to the prior year.
In fiscal 2022, the decrease in net sales was driven by a decrease of $32.6 billion primarily related to the divestitures of Asda and Seiyu, which closed during the first quarter of fiscal 2022.
This decrease was partially offset by positive comparable sales in most of our remaining markets, as well as positive foreign exchange fluctuations of $4.5 billion.
Operating expenses as a percentage of segment net sales decreased 71 basis points and increased 14 basis points for fiscal 2022 and 2021, respectively, compared to the prior year.
The decrease in operating expenses as a percentage of segment net sales in fiscal 2022 was primarily due to the impacts of divested markets and $0.4 billion of lower incremental costs related to Covid-19.