English
Walmart increases its sales 5.1% in the third quarter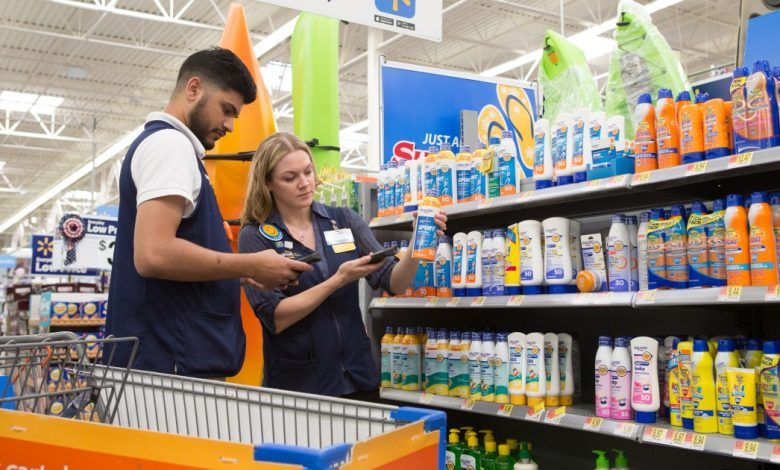 Walmart Inc. posted a 5.2% year-on-year increase in net sales during the third quarter of 2020, ended October 31, to $ 133.752 million.
At the same time, its net profits totaled $ 5.135 million, an increase of 56.2%, year-over-year.
Walmart serves more than 265 million customers each week, visiting approximately 11,500 stores and numerous e-commerce websites in 27 countries.
Overall, the company's net sales and operating results continue to be affected by the global health crisis.
Increased demand for products across multiple categories resulted in strong gross revenue results.
Walmart
The company's sales in the United States increased 6.4% strongly in all key categories, which include general merchandise, health and wellness and food.
In particular, Walmart's e-commerce sales in the US climbed 79%, with strong results across all channels.
In turn, Sam's Club sales rose 11.1%. E-commerce sales grew 41%. The reduction in tobacco sales negatively affected sales by approximately 420 basis points. New member signup and renewal rates were solid, especially the Plus membership. Affiliate income increased 10.4 percent.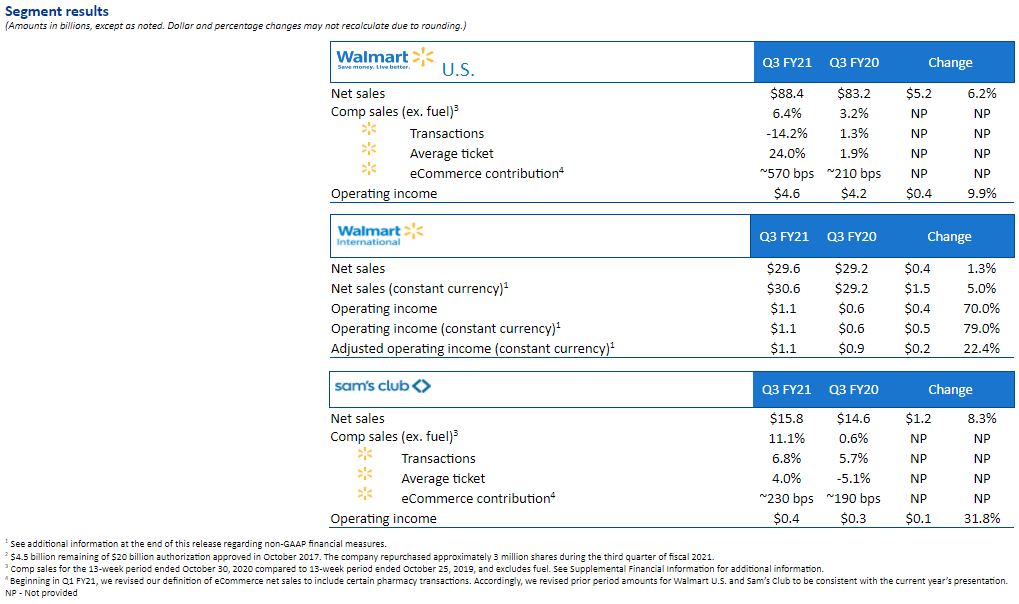 Walmart International's net sales were $ 29.6 billion, an increase of 1.3%. Changes in exchange rates negatively affected net sales by approximately $ 1.1 billion. Excluding the currency, net sales would have been $ 30.6 billion, an increase of 5.0% led by Flipkart, Canada and Walmex. Strong net sales growth on Flipkart was supported by a record number of monthly active customers.
Consolidated operating expenses as a percentage of net sales decreased 18 basis points.