English
Walmart de México y Centroamérica seeks to double its sales in 10 years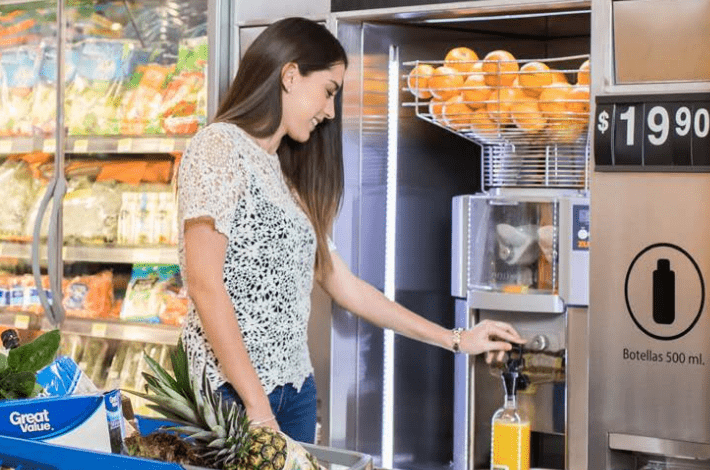 Walmart de México y Centroamérica (Walmex) seeks to double its total sales in 10 years and leverage operating expenses to reinvest in the business.
Sales growth will come from:
Equal unit sales.
New units sales.
e-Commerce.
Already during the first half of the year, Walmart de México y Centroamérica outperformed the growth in sales to equal units of ANTAD supermarkets and clubs by 350 bp, 370 bp in the first quarter and 340 bp in the second quarter.
What does the company think about it ?: «It has been challenging to adapt so quickly to changes in the way consumers shop, and it is encouraging to see that our customers are responding to our omnichannel offering.»
Walmart de México y Centroamérica
This company is one of the most important commercial chains in the region. As of June 30, 2021, it operated 3,538 units in six countries (Costa Rica, Guatemala, Honduras, El Salvador, Mexico, and Nicaragua), through self-service stores, membership price clubs and omnichannel sales.
From April to June of the current year, the company opened 25 stores during: 23 in Mexico and two in Central America.
This compares with 12 openings in the same period last year.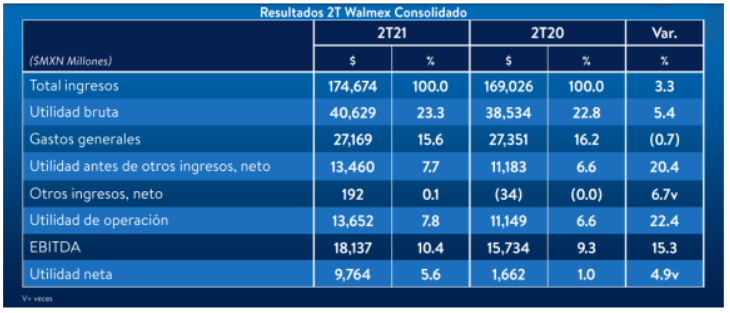 At the same time, in the quarter, the contribution of new stores to total sales growth was 1.3%, which is within the company's target range set at the beginning of the year.
The company is also making progress with conversions to Walmart Express.
So far, Walmart de México y Centroamérica has converted 25 Superamas to Walmart Express, representing 26% of the store base.
The change includes lower prices on basic products and an improvement in its supply of perishable products.
His plan is to finish all conversions from Superama to Walmart Express this year.
During the quarter, Walmart de México y Centroamérica's total revenues grew 6.1% in Mexico and 10.1% in Central America.
At a consolidated level, revenues rose 3.3%, as the exchange rate negatively impacted growth in Central America.