English
Volaris and Viva Aerobus with more resilience in air transport in 2020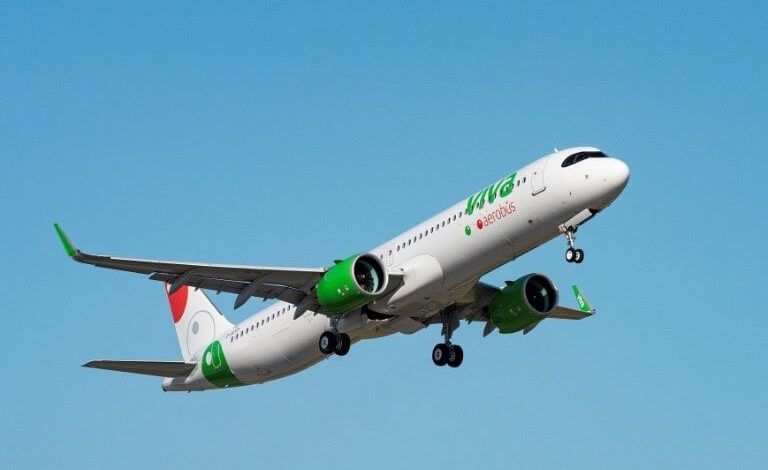 Volaris and Viva Aerobus gained participation in the national regular service, measured by number of passengers and provided by national airlines in Mexico during 2020, while Interjet was the one that reduced its share the most in this same market.
These results came with a general drop for all airlines in the number of passengers they carried.
According to data from the Ministry of Communications and Transportation (SCT), airlines served 28 million 232,422 passengers during 2020, a 47.3% drop, at an annual rate.
In particular, Volaris moved 10 million 839,298 passengers (-35.4%), Viva Aerobus 6 million 896,705 (-36.2%), Aeromexico 3 million 310,416 (-38.2%), Aroméxico Connect 3 million 845,108 (-49.7%) and Interjet at 2 million 469,530 (-78.3%, as of November), considered interannual rates in the comparison of the same periods.
Volaris
Mexican commercial aviation and related demand for maintenance, repair and overhaul (MRO) have been driven by several factors, including the expansion of low-cost airlines such as Volaris and Interjet, the 2016 approval of the Delta-Aeroméxico partnership, the conclusion in 2015 of the Bilateral Air Transport Agreement between the United States and Mexico («Open Skies») and a greater use of Mexico as a regional center.
All the other airlines had results with falls greater than the national average: Magnicharters (301,900 passengers, -61.5%), Aeromar (324,499 passengers, -58.6%), Transportes Aéreos Regionales (176,557 passengers, -68.2%) and Aéreo Calafia (68,409 passengers , -73.3 percent).
In Mexico, the main international airports are Mexico City and Cancun. In 2019, 47 million 857.00 international passengers arrived in Mexico.
At the same time, international air traffic in Mexico has increased and diversified; Although most passengers continue to arrive from the United States, the number of passengers from other areas (Central and South America and Asia) has grown.
Both the increase in the number of passengers and the diversification of their origin are due to the adoption of a more flexible air policy that has allowed the opening of new routes. But now these advances have faced severe turbulence caused by Covid-19.
In particular, since 2016, Volaris, Viva Aerobus and Interjet have invested in new assets and modernized their fleets, being able to absorb a good part of the market share compared to the traditional dominant airline Aeroméxico.
In 2018, Interjet announced a commercial agreement with American Airlines to jointly offer connecting routes and flights. Viva Aerobus transported 2,657,000 passengers in the same period, a year-on-year decrease of 13.4 percent.