English
USMCA: customs inspection and the environment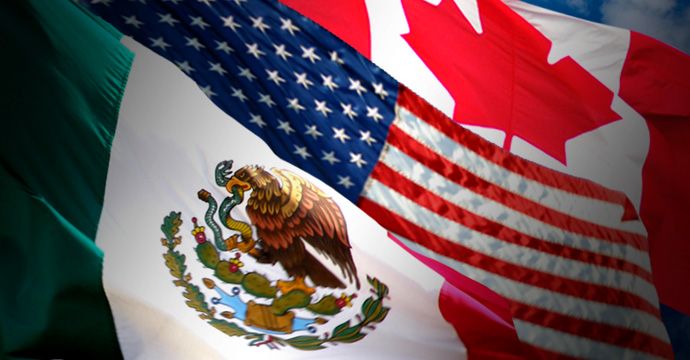 The United States Trade Representative (USTR) highlighted advances in customs inspection related to the environment within the framework of the Treaty between Mexico, the United States and Canada (USMCA).
In this regard, the U.S.-Mexico Customs Verification and Environmental Cooperation Agreement (CVA), negotiated in conjunction with the USMCA and implemented under section 813 of the USMCA Implementation Act, is a separate and additional bilateral tool to facilitate cooperation between the United States and Mexico with respect to specific shipments of fish, timber and wildlife (including live) products.
This agreement allows the parties to request information to verify whether an importer has provided accurate and adequate documentation demonstrating the legality of a shipment.
In March 2021, USTR made its first request under the VPA regarding the possible importation into Mexico and transshipment to the United States of illegally harvested timber from Colombia.
USTR referred that Mexico responded positively to the request, and the cooperation resulted in a useful exchange of trade information that allowed the United States to assess potential timber legality issues regarding imports from Mexico.
USMCA
In connection with the issue raised in this first CVA request, Customs and Border Protection (CBP) is using its Trade Targeting and Analysis Center (CTAC) to continue to monitor imports of Mexican wood products, and is planning a joint operation with FWS to detect timber being imported from Mexico with fraudulent Lacey Act declarations.
USTR will continue to monitor this issue and will consider other possible uses of the CVA.
Environmental Protection
Pursuant to section 822 of the USMCA Implementation Act, three individuals (one each from EPA, FWS and NOAA) are assigned to USTR to serve as environmental attachés to assist the IECME in monitoring Mexico's compliance with its USMCA environmental obligations.
Already, the three environmental attachés have been assigned to the U.S. Embassy in Mexico City since March 2021, and continue to collaborate with relevant U.S. government agencies, Mexican government officials, and interested NGOs in the United States and Mexico.
The attachés provide quarterly updates to IECME on their data collection and monitoring efforts.
Finally, the priority areas they monitor include efforts related to vaquita and totoaba conservation and protection, marine debris prevention and mitigation, fisheries management, forest management and timber legality, air quality improvement, lithium mining, and climate change.