English
U.S. export support from USDA and ExIm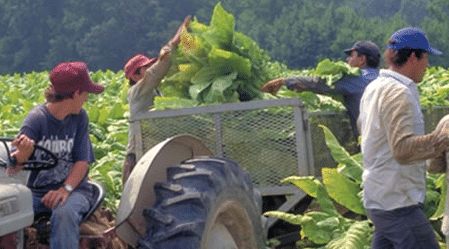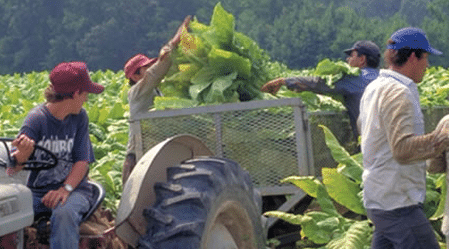 A World Trade Organization (WTO) report included a description of U.S. export support from the U.S. Department of Agriculture (USDA) and the Export-Import Bank (ExIm).
On the one hand, there is the USDA's Export Credit Guarantee Program (GSM-102), which provides credit guarantees to facilitate the financing of commercial exports of U.S. agricultural products.
The Program guarantees credit extended by the U.S. private banking sector (or, less frequently, by the U.S. exporter) to approved foreign banks using irrevocable dollar-denominated letters of credit for the purchase of U.S. food and agricultural products by foreign buyers.
The Program only specifies that the terms of the trade financing provided must conform to the terms of the credit guarantee.
Specifically, the Commodity Credit Corporation (CCC), which provides the credit guarantees, is a government-owned and operated entity under the Department of Agriculture.
Also, the GSM-102 Program covers credits of up to 18 months, but maximum terms may be shorter depending on risk.
Export Support
The CCC guarantees payments that approved foreign banks must make to exporters or financial institutions in the United States.
However, the financing must be obtained through current commercial sources.
Typically, the guarantee covers 98% of the principal and a portion of the interest.
In addition, the U.S. ExIm Export Credit Insurance Program allows applicants to increase their export sales by limiting the risk to which they are exposed abroad, offering credit to international buyers, and providing access to working capital.
Agricultural products
The Export Credit Insurance Program comprises four types of insurance policies that can be purchased to cover agricultural exports: short-term export credit insurance policies for a single buyer; policies for bank letters of credit; policies for buyer credit provided by financial institutions; and policies for multiple buyers.
None of ExIm's programs are specifically targeted at agricultural products; these products are treated as exports and do not receive any special or preferential treatment.
Exporters of certain types of agricultural products shipped in bulk (wheat, corn, soybeans, rice, etc.) can benefit from 98% coverage for losses incurred as a result of commercial or political risks.
Like certain other ExIm-supported products, bulk agricultural products are also eligible for ExIm insurance with a maximum reimbursement period of 360 days.
Requirements
Export products must meet ExIm's domestic content requirements, as indicated at https://www.exim.gov/policies/content/short-term-content-policy.
For more information on ExIm's Export Credit Insurance Program, see: https://www.exim.gov/what-we-do/export-credit-insurance.
Total value of agricultural exports covered by export credits, export credit guarantees or insurance programs, and utilization by program.
USDA: the total value of agricultural exports covered by the GSM-102 Program in fiscal year 2021 for the United States was USD 2,129,974,058.
ExIm: In U.S. fiscal year 2021, the Export-Import Bank of the United States insured shipments of agricultural commodities, with an estimated export value of US$365,865,194.65.