English
Top 5 international airlines in Mexico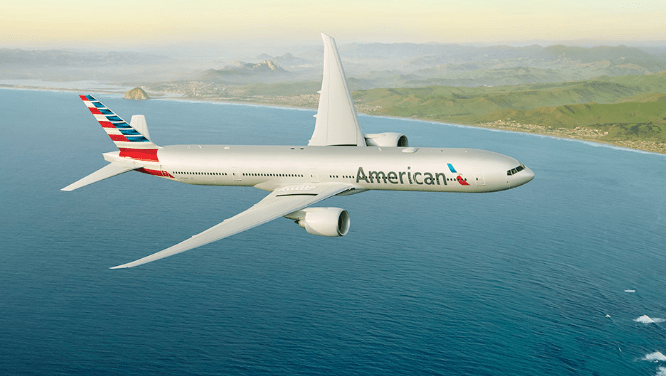 The main international airlines in Mexico are American Airlines, United Airlines, Delta Airlines, Alaska Airlines and Continental Express.
This measurement takes into account the number of passengers transported by international airlines in regular service, according to data from the Ministry of Infrastructure, Communications and Transportation (SICT).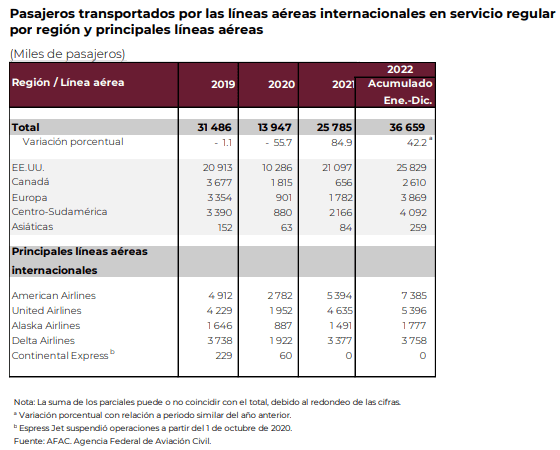 After American Airlines, who is the leader with 7 million 385,000 passengers transported in 2022, followed United Airlines (5 million 396,000), Delta Airlines (3 million 758,000), Alaska Airlines (1 million 777,000) and Continental Expres (Espress Jet suspended operations as of October 1, 2020).
In the airline sector, between 2017 and 2022, Mexico allowed greater foreign participation in domestic air carriers (increasing the Foreign Direct Investment limit from 25% to 49%) and by allowing competition in the turbosine market.
Mexico has also continued to expand international air connectivity to promote tourism and trade; the degree of openness of services has been increased in new air services agreements and by revising some existing agreements.
International airlines
As of 2022, three international airports serve the Mexico City (CDMX) metropolitan area.
However, the initial project for a new international airport in Mexico City was abandoned and a military base was converted into an international airport instead.
In Mexico there are restrictions on horizontal integration in the air sector, as an airport operator cannot acquire more than 5% of the capital of a Mexican airline (and vice versa) (Article 29 of the Airports Law).
In addition, airport operators must provide airport services or, alternatively, contract with third parties; in this case, the contracts require the approval of the Federal Civil Aviation Agency (AFAC).
At airports managed by private sector concessionaires, service fees are still regulated.
For each service, the SICT determines a maximum tariff per traffic unit (equivalent to 1 passenger or 100 kg of cargo), based on the concessionaire's investment plan; tariffs may be adjusted after considering annual efficiency indicators achieved by the concessionaire and inflation.
While the airport use fee (TUA) paid by all passengers is one of the regulated fees, the revenue generated by the TUA amounts to more than half of the airports' total revenue and is, therefore, an important resource for the concessionaires.
In turn, ASA, AICM and AIFA continue to set all airport tariffs for the airports they operate, but these must be approved by the SHCP and registered with the AFAC.