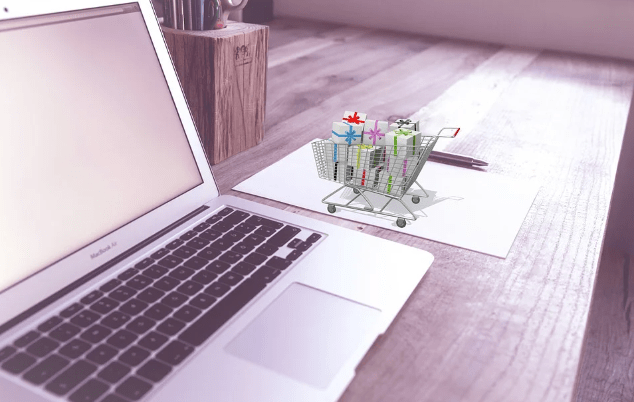 The global value of e-commerce sales (B2B and B2C) reached nearly $ 26 trillion in 2018, the United Nations Conference on Trade and Development (UNCTAD) reported.
The amount represents 30% of GDP and an increase of 8% since 2017 (23.8 trillion dollars according to the revised methodology).
The United States remains by far the largest e-commerce market.
The value of global B2B e-commerce was $ 21 trillion, representing 83% of all e-commerce, including sales on online market platforms and electronic data interchange transactions.
B2C e-commerce sales: Top 20 economies , 2018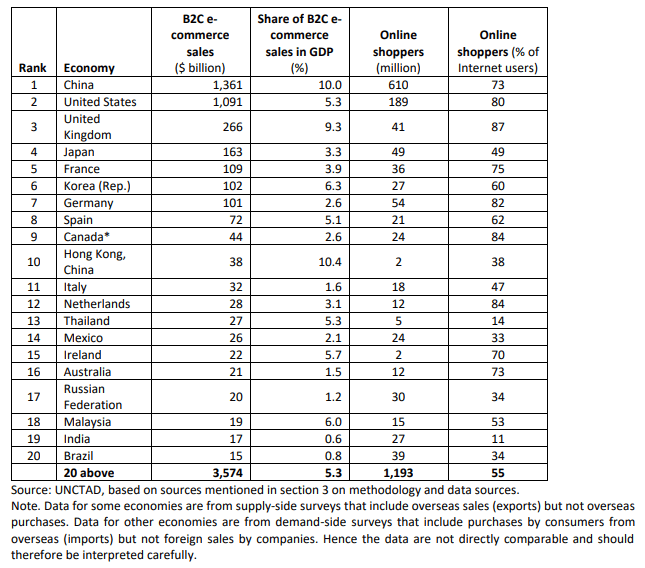 Likewise, the value of B2C e-commerce was 4.4 trillion in 2018, increasing by 16% compared to 2017. The top three countries for B2C e-commerce sales were China, the United States, and the United Kingdom.
Sales, e-commerce and B2C
Developing and transition economies account for about half of the top 20 economies by B2C e-commerce sales in 2018.
Relative to GDP, B2C e-commerce is the largest in Hong Kong (China), China and the United Kingdom, and the smallest in India, Brazil and the Russian Federation.
Among the top 20 economies, the extent to which Internet users shop online varies considerably. For example, in 2018, 87% of internet users shopped online in the UK, compared to just 14% in Thailand and 11% in India.
Companies
Major B2C e-commerce companies are primarily based in China and the United States. According to the report, the world's top 10 B2C companies in 2018 generated nearly $ 2 trillion in gross merchandise value (GMV).
Alibaba (China) was way ahead with a GMV of $ 866 billion in 2018, followed by Amazon (United States) with $ 277 billion. However, in terms of revenue, JD.com (China) and Amazon were ahead of Alibaba.