English
Top 10 Construction Exporters in the World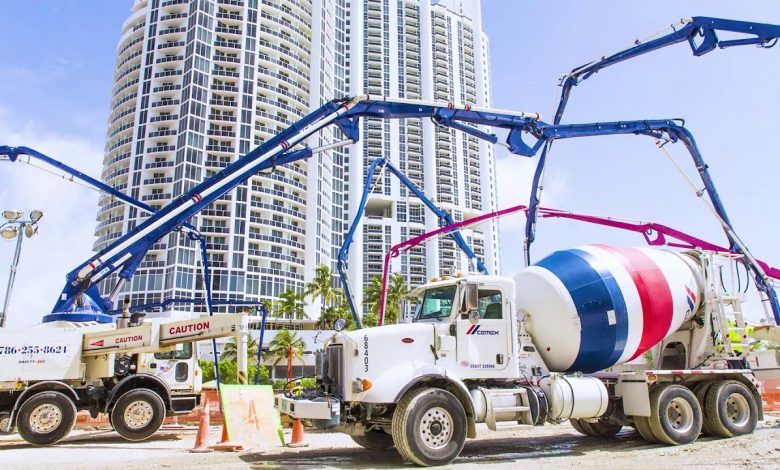 The European Union, China and Japan occupied the top positions among the main construction exporters in the world in 2021, according to data from the World Trade Organization (WTO).
The amounts were as follows: China (US$28.89 billion), the European Union (US$26.238 billion) and Japan (US$8.217 billion).
Construction and related engineering services include building construction and civil engineering work, installation and erection work, and building completion and finishing work.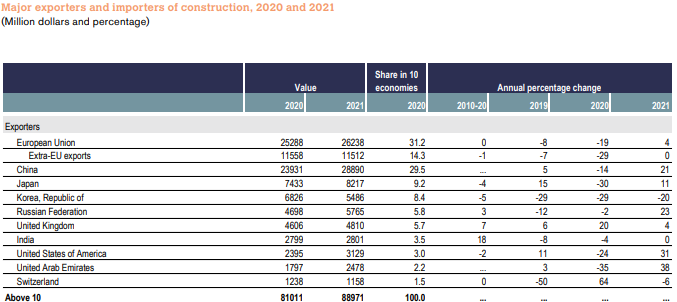 Architectural and engineering services are classified as part of «professional services».
Other leading exporters were South Korea, Russia, the United Kingdom, India, the United States, the United Arab Emirates and Switzerland.
In sum, these 10 economies had exports of this type of service totaling US$88,971 million.
Within this group of economies, the United Arab Emirates had the highest year-on-year dynamism (38%), while South Korea recorded the worst performance (-20%).
Construction exporters
To note: Developing country markets have been the most dynamic in recent years.
The construction industry is relatively fragmented, with few dominant players in most sectors, either by industry or by country.
This situation will evolve only slowly, with a handful of very large companies and a predominance of small and medium-sized players serving niche markets.
Among other activities, construction comprises the creation, renovation, repair or extension of fixed assets in the form of buildings, land improvements of an engineering nature and other similar engineering constructions, such as roads, bridges and dams.
It also includes related installation and erection work, site preparation, specialized services such as painting, plumbing and demolition, and construction project management.
Construction covers the procurement of goods and services by companies performing construction work from the economy of location of the construction site.
Finally, construction can be divided into construction abroad and construction in the compiling economy.